Eco Lifestyle And Home News – May 2018
Dear Friends, Clients, Business Associates and Neighbors,
May 2018 marks the seventeenth edition of Eco Lifestyle and Home Newsletter produced by Kachina Mountain Realty. We offer Real Estate & Lifestyle news in the email newsletter covering Santa Fe, Taos Ski Valley, Taos County and beyond.
In this edition, we offer the following:
Lifestyle: Challenge
Real Estate Market Update
Money Matters
Santa Fe Real Estate News
Taos County Real Estate News
Home Decor Insights
Aeowyn's Dog Treats
Calendar of Event Links for Santa Fe, Taos Ski Valley, Taos County & all around New Mexico
Entertainment Links for Santa Fe, Taos County & around New Mexico
---
Lifestyle
Challenge
"When we meet real tragedy in life, we can react in two ways – either by losing hope and falling into self-destructive habits, or by using the challenge to find our inner strength." ~ Dalai Lama
Life seems to be very challenging these days & since I often do not have the answers, I have looked to others to help guide me through the challenges, cultivating equanimity along the way.
"Know that wherever you are in your life right now is both temporary, and exactly where you are supposed to be. You have arrived at this moment to learn what you must learn, so you can become the person you need to be to create the life you truly want. Even when life is difficult or challenging—especially when life is difficult and challenging—the present is always an opportunity for us to learn, grow, and become better than we've ever been before. You are in the process of writing your life story, and no good story is without a hero or heroine overcoming their fair share of challenges. In fact, the bigger the challenges, the better the story. Since there are no restrictions and no limits to where you story goes from here, what do you want the next page to say?" ~ Hal Elrod
"In the midst of winter, I found there was, within me, an invincible summer. …no matter how hard the world pushes against me, within me, there's something stronger – something better, pushing right back." ~ Albert Camus
"Challenges are what make life interesting; overcoming them is what makes life meaningful." ~ Joshua J. Marine
"Whatever your fate is, whatever the hell happens, you say, "This is what I need." It may look like a wreck, but go at it as though it were an opportunity, a challenge. If you bring love to that moment—not discouragement—you will find the strength there. Any disaster you can survive is an improvement in your character, your stature, and your life. What a privilege!! This is when the spontaneity of your own nature will have a chance to flow. Then, when looking back at your life, you will see that the moments which seemed to be great failures, followed by wreckage, were the incidents that shaped the life you have now. You'll see this is really true. Nothing can happen to you that is not positive. Even though it looks and feels at the moment like a negative crisis, it is not. The crisis throws you back, and when you are required to exhibit strength, it comes. ~ Joseph Campbell
"We are all faced with challenges at some point in our life, challenges that we did not create. Challenges that happened beyond our control. The difference is how we respond to these challenges. You can adopt the attitude there is nothing you can do, or you can see the challenge as your call to action." ~ Catherine Pulsifer
"The true measure of a man is not how he behaves in moments of comfort and convenience but how he stands at times of controversy and challenges." ~ Martin Luther King Jr.
Thank you for reading our newsletter & feel free to pass it on to other kindred spirits. ~ Dianne McKenzie
---
Real Estate Market Update
We are in changing times, in case you have not been watching the real estate market. Average price per square foot in Santa Fe has gone up from $222 last month in February to $234 per sqft in March/April. Yet in comparing the price sold in February 2017 vs February 2018, we are a -5% change this year.
Summer is our busiest season for real estate sales and Sellers and Buyers seem to be waiting to see what the market mortgage rates will be and if there will be more inventory.
According to Gord Collins in his article: "Spring Market Under Pressure"
Price per Square Foot Comparison in Santa Fe:

For Sale vs Sold Comparison 2017 vs 2018 in Santa Fe:
Year to Date Comparison Report in Santa Fe:

---
Money Matters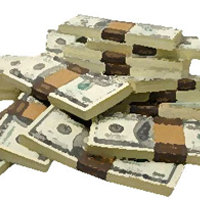 By Francis Phillips
There is no doubt that the price of a home in most regions of the country is greater now than at any time in history. However, when we look at the cost of a home, it is cheaper to own today than it has been historically.
The Difference Between PRICE and COST
The price of a home is the dollar amount you and the seller agree to at the time of purchase. The cost of a home is the monthly expense you pay for your mortgage payment.
To accurately compare costs in different time periods, we must look at home prices, mortgage rates, and wages during each period. Home prices were less expensive years ago, but paychecks were also smaller and mortgage rates were much higher (the average mortgage interest rate in 1988 was 10.34%).
The best way to measure the COST of a home is to determine what percentage of income is necessary to buy a home at the time. That would take into account the price of the home, the mortgage interest rate and wages at the time.
Zillow just released research that examined home costs using this formula. The research compares the historic percentage of income necessary to afford a mortgage to the percentage needed today. It also revealed the cost if mortgage rates continue to rise as experts are predicting. Here is a graph of their findings*:

Rates would need to jump to 7% in order for the percentage of necessary income to be greater than historic norms.
Bottom Line
Whether you are a homeowner considering selling your current house and moving up to the home of your dreams, or a first-time buyer trying to purchase your first home, it's a great time to move forward.
*Assumptions in the Zillow report: Buyer puts 20% down, takes out a conforming, 30-year fixed-rate mortgage at rates prevailing at the time, earns the median household income, and is buying a median-valued home.
Source: https://www.mykcm.com/2018/04/12/the-cost-of-your-next-home-will-be-less-than-your-parents-home-was/
The information contained, and the opinions expressed, in this article are not intended to be construed as investment advice. Keeping Current Matters, Inc. does not guarantee or warrant the accuracy or completeness of the information or opinions contained herein. Nothing herein should be construed as investment advice. You should always conduct your own research and due diligence and obtain professional advice before making any investment decision. Keeping Current Matters, Inc. will not be liable for any loss or damage caused by your reliance on the information or opinions contained herein.
Francis Phillips
Senior Mortgage Loan Originator
NMLS 193642
(833) 433-7905
francis.phillips@fcloans.com
www.fcloans.com/fphillips
Mortgage rates move daily. Stay connected and informed! Visit: Mortgage News Daily »
---
Recommended Mortgage Lender
Francis Phillips, NMLS #193642, is Senior Mortgage Loan Originator with First Choice Loan Services Inc. in Santa Fe. He has served as director of business development for national mortgage companies. He and his mortgage partners have funded and built three homes for Santa Fe Habitat for Humanity. Contact him at francis.phillips@fcloans.com or 505.982.3400.
First Choice Loan Services Inc. (NMLS# 210764), a Berkshire Bank Company (NMLS# 506896 / Member FDIC), is located at One Tower Center, Floor #18 East Brunswick, NJ 08816. First Choice Loan Services Inc. is registered or exempt from state licensing in the states it originates mortgage loans. Licensed by the NJ Department of Banking and Insurance. AZ BK #0918586. First Choice Loan Services Inc. is not an agency of the federal government and is not affiliated with your current lender. All loans are subject to credit approval. Programs, rates, terms and conditions are current, but are subject to change and may expire without notice. Other restrictions may apply. All applications must be submitted in writing. This advertisement is not a loan disclosure and all disclosures provided after applying should be reviewed carefully. This is not a commitment to provide a loan approval or a specific interest rate.
---
Santa Fe Real Estate News
Aldea Lots
According to the real estate pundits, the coming wave of residential sales in 2018, is in view lots with new construction. To prepare for this wave, it is a good time to buy a lot in anticipation of the real estate surge. There are very few and far between quality view lots for sale on the west side of Santa Fe and these the best!
Currently, I have 7 of the last and best remaining Aldea view lots. 2 lots have already SOLD!!! If you have ever considered building your Santa Fe dream home, now you have some amazing view lots in which to choose. Aldea is 98% built out and up until now, there have not been a lot of choices for view lots, as most have already been built on. Now you have a great selection of view lots in which to choose to build your dream home, before they are all gone! Prices will go up in Spring 2018, so buy now and save!
Builder package available for the Aldea lots, please inquire.
For more information visit the website: Aldea Lots For Sale »
7 Aldea Lot For Sale – Price Adjustment on All Lots!!!
The Barranca Lots: 3 Amazing View Lots!
9 Camino Barranca | Lot Size Acres 0.180 | MLS #201700363 | Listing Price: $100,000
7 Camino Barranca | Lot Size Acres 0.180 | MLS #201700364 | Listing Price: $110,000
5 Camino Barranca | Lot Size Acres 0.180 | MLS #201700365 | Listing Price: $110,000
136 Avenida Frijoles | Lot Size Acres 0.200 | MLS #201700370 | Listing Price: $77,500
Avenida Aldea View Lot
101 Avenida Aldea | Lot Size Acres 0.230 | MLS #201700369 | Listing Price: $82,500
Arroyo Privado View Lot
4 Arroyo Privado | Lot Size Acres 0.190 | MLS #201700368 | Listing Price: $82,500
Aldea Stats
2018 Stats: Sold, Pending, Listed

SOLD: 10 Homes, DOM 107 | 1 Lots, DOM 323
PENDING: 5 Homes | 1 Lots
LISTED: 7 Homes, Avg $568,851 | 8 Lots, Avg $83,312
Aldea de Santa Fe consists of 345 acres, with 205 acres of perpetual open space with 13 miles of walking trails, basketball & tennis courts, community center, (which offers yoga classes, exercise equipment & gathering space for events), a local cafe, superbly located in the high-value northwest corridor of Santa Fe County, with easy access to Highway 599, all just 10 minutes from downtown Santa Fe.

---
Las Campanas Real Estate News
2018 Stats: Sold, Pending, Listed.
SOLD: 13 Homes, DOM 109 | 8 Lots, DOM 10
PENDING: 9 Homes | 8 Lots
LISTED: 50 Homes, Avg $1,444,675 | 67 Lots, Avg $165,506


Las Campanas is the only luxury master-planned community in Santa Fe. Stretching across 4,700 acres surrounded by pristine high desert, the community is comprised of exclusive neighborhoods. Las Campanas is also home to The Club at Las Campanas, where members can enjoy two award-winning Jack Nicklaus Signature golf courses, the 46,000 square foot Hacienda Clubhouse, a peerless Equestrian Center and the Fitness & Tennis Center, which includes a luxurious spa.
There are currently 50 homes for sale in Las Campanas.
17 Homes under $1,000,000
33 Homes over $1,000,000
There are currently 67 Lots for sale in Las Campanas.
28 Lots under $100,000
39 Lots over $100,000
Las Campanas recently announced the release of the first new custom home neighborhood in over 10 years! Black Mesa, is their new 44 acre neighborhood consisting of 25 larger, estate sized mountain and golf view properties. The minimum size home in this section will be 2,500 sqft, with lots ranging from 1.02-2.58 acres. The property contains a centerline crest that rolls down in both directions off the roadway, creating dramatic unobstructed views.
Overlooking the sweeping mountain vistas of the Sangre de Cristo and Jemez Mountains, Las Campanas' new Black Mesa neighborhood offers a unique collection of homesites boasting the largest lot sizes in the best section of the Las Campanas property with awe-inspiring mountain views and centrally located to their finest amenities: golfing and the Hacienda Clubhouse.
Let me take you on a tour and arrange a stay at Las Campanas!
$1,000 Gift Card Offer
When you choose me to be your Real Estate Agent/ REALTOR®, I will give you a $1,000 Gift Card to the place of your choosing upon successful closing of your Las Campanas Developer Homesite in Las Campanas in 2018*.
A gift card allows my buyers to use it for the purchase of goods or services. It is a thank you from me to you, for trusting me with the most important transaction: the closing of a Developer Homesite in Las Campanas.
*Offer cannot be combined with any other offers
*Offer does not apply to past transactions
*Offer not valid or assignable to third-parties
Pulte Homes in Las Campanas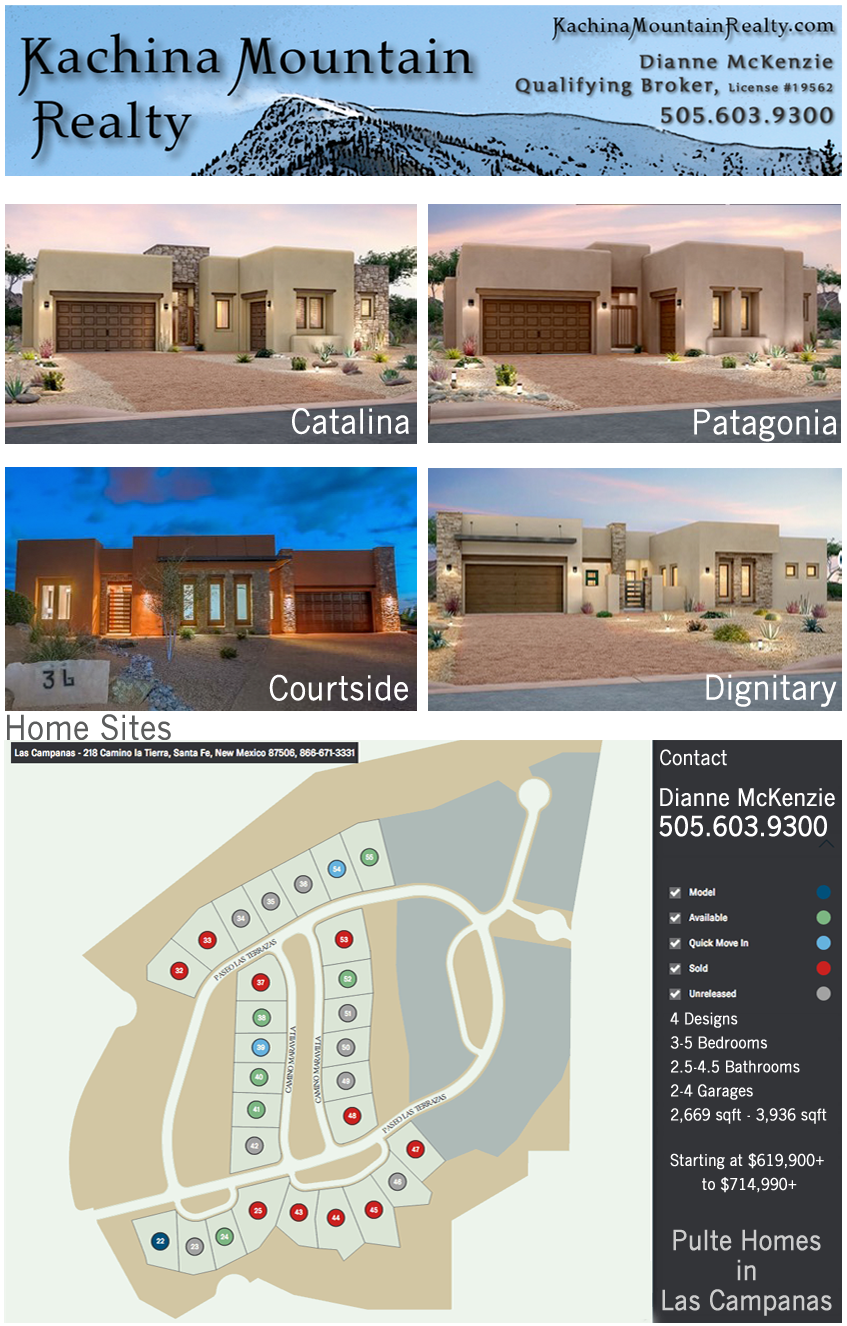 ---
Taos Real Estate News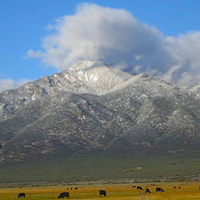 Real Estate Summary For Taos Area
Home and land sales are starting off with a bang in 2018! As this 3-month Local Taos Real Estate Market Stats report shows, the number of homes, condominiums, and land parcels sold in the 1st Quarter of 2018 were up across the board in 9 out of 12 categories, or in 75% of the reported categories, and were holding steady in another 2 of the 12 categories.
So what does this mean for the upcoming months and the rest of the year? Well, indications are that while sales remain strong, the availability of homes listed for sale is moderately low while buyers looking for homes remains high. Any decrease in available homes in a high demand situation will apply pressure on the market for prices to continue to go up. This is evident in this report where the average sold price for a single family home year to date this year compared to the same period in 2017 went up 13.1% in the Angel Fire area; up 16.3% in the Red River area; and up 16.5% in the Taos area.
Additionally, with 30-year fixed mortgage interest rates trending upward, climbing from around 4.00% at the beginning of the year to around 4.45% at the end of March, buyers are somewhat rushing to still capture a good rate before rates climb higher.
So if you have been thinking about selling your home, now is probably a good time.
Recently, I have received inquiries from out of town buyers who are researching homes in the Taos area. These buyer profiles are looking to live in a safe community, with a country atmosphere, small homes, with flexible spaces. They are wanting to move to the area, but can't find the properties that offer amenities that don't include huge HOA fees. They want walking trails, localized eateries, a small grocery store, community activities and a sense of neighborhood. The are either downsizing their home and retiring or wanting a second home. They are wanting to go smaller, but the quality of their lifestyle and home features are upscale. "Does such a community even exist?" they ask. In the coming months, I will be featuring such a community.
---
Home Decor Insights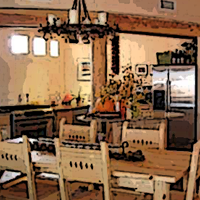 Spring is moving forward, as we experience warmer days, with strong and steady winds. Trees are blooming in their florescent almost neon greens & chartreuse colors. At the same time a few hours or intermittent corn snow is sprinkled in our gardens. Here in New Mexico, we can experience warm days that reach into the mid seventies, as well as days in the mid forties. This is definitely New Mexico spring weather.
So while we are engaged in spring cleaning, we often turn our thoughts to thinking about updating the interior and exterior decorative accents that reflect the season. While some people plan remodel projects such as updating landscaping projects, bathroom remodels, and more adventurous kitchen or home remodels, many of us will not be undertaking big projects or repainting with the newest paint trend colors, so what's the alternative?
How about a seasonal refresh with decorative accessories. These small changes can make a world of a difference for waking up a tired space. Ready for a renewal yourself?
1. Refresh Your Room's Energy
Its is very dry in the southwest. While the temperatures fluctuate greatly in spring, opening windows are not always an option. Consider buying a humidifier that can freshen a home with some humidity. Some humidifiers allow for aroma therapy, so why not add some lavender essential oil to calm your environment.
You can find well designed humidifiers at Amazon. This one is what I use and really love for the design, mist output and the added bonus of adding essential oils. We use this every night while we sleep:
---
Aeowyn's Dog Treats
Aeowyn is our 14 year old apricot standard poodle, retired service dog, Comet Studios visionary, Kachina Mountain Realty office receptionist and CFO (Chief Fun Officer).
Aeowyn is the inspiration for this dog treat recipe book. Her enthusiasm and her keen intense interest while we cook, has greatly encouraged our recipe development. While she loves to watch us cook, she prefers to taste test everything. We have confined her taste testing to vegetables, fruits and dog treats. She prefers not to share her treats or her toys, being that she is our "only" dog.
However, if you would like to receive Aeowyn's Dog Treat Recipe e-booklet, please send me an email for your free copy.
Pumpkin Zucchini Peanut Butter Treats
Ingredients:
1 can (15oz) pumpkin (not pie filling)
½ cup of peanut butter
1 ¼ cup (1 medium size) grated zucchini
2 cups rice flour (or any flour)
1 cup flax seed meal
1 cup flax seeds
½ cup of chicken broth (low sodium)
1.5 tablespoons apple cider vinegar
½ cup coconut oil
1 tablespoon cinnamon
*Parchment paper for rolling out the dough, pizza cutter, ruler for cutting straight lines & a dog to snoopervise.
Method:
Preheat oven to 350° F.
Mix the wet ingredients: pumpkin, peanut butter, grated zucchini, apple cider vinegar & coconut oil in a bowl.
Mix dry ingredients in a large bowl: rice flour, flax seed meal, wheat germ, & flax seeds. Stir in the wet ingredient mix & add in the chicken broth, (more liquid maybe needed to keep mixture together). Divide into 4 balls.
Roll out dough ball between parchment paper, 1/8" consistent thickness in rectangular shape to fit baking sheet. Discard top parchment paper, use for next baking tray. Transfer rectangular shaped dough with the bottom parchment paper to baking sheet. Use pizza cuter to cut dough in parallel strips to create a checkerboard of 1" squares. Use a ruler to help cut straight lines.
Bake 25-35 minutes slightly brown. If you prefer a softer treat, bake for 15-20 minutes. Remove from oven and cool. This recipe uses 4 baking sheet/trays.
These treats are soft & are very tasty. Recipe makes enough treats to fill a little more than 3 quart storage container with some to share with dog friends & keep in tins around the house. You can keep the dog treat crisps up to 1 week at room temperature in an airtight container or in an airtight container in the refrigerator up to 4 weeks.

Aeowyn sits waiting to taste test her dog treats. She "snoopervises" the whole process from start to finish. She tests every batch after the treats are removed from the oven and cooled.
Posing with her treats is the least favorite part of the process, as she is anticipating eating all of them at once. She can get rather bored with the photo shoots unless she is rewarded for her patience.
So far she has never rejected a recipe. Her favorite treat is the one she just ate!
---
Calendar of Events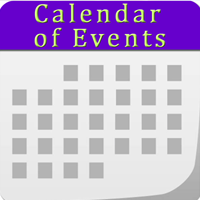 New Mexico has long been a center for arts, culture, classes and gourmet food. With such a strong art market, there are hundreds galleries to explore and experience, along with a wide selection of thriving restaurants. Our Museums feature culture, history and traditions of the region and the world. Santa Fe, Taos County and beyond have something scheduled every day & night of the week, all year long.
---
Entertainment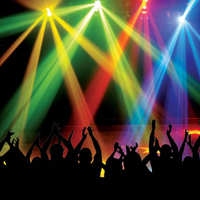 If there's one thing you can count on when spending time in New Mexico, it's the treasured experiences and wide selection of entertainment: music venues, great sporting events, theatrical and musical entertainment as well as year-round festivals.
From festivals, music concerts and dance performances to theatrical offerings by local and touring groups, the performing artists work hard to keep its locals and visitors entertained by both New Mexico performers and acclaimed stars from around the world.
---
About Kachina Mountain Realty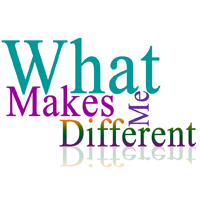 I am passionate about real estate development. I consider myself a "Dream Maker", and strive to help my clients manifest their dreams and lifestyle goals.
I believe that, "…the dreams which accompany all human actions should be nurtured by the places in which people live and work".
To promote this possibility, I encourages my clients to develop and share their dreams and lifestyle goals as part of the process of selling, buying or investing in property.
I have over thirty years of business experience as an executive producer, web architect, social media marketer, business developer, architecture assistant, real estate marketing developer and real estate consultant.
I am a licensed real estate qualifying broker for Kachina Mountain Realty & an accredited ACRE® real estate consultant. I have worked in the Santa Fe & Taos real estate market for years. I specialize in working with buyers and sellers who are looking for a solid real estate investment.
Contact me, Dianne McKenzie, for your real estate transactions & let me help you manifest your dreams!
I am readily available by cell phone, text, (505.603.9300) & email. I return calls promptly, seven days a week!

---