Sign Up Now For Listing Updates
Get Listing Updates –

Do you want to know more about the real estate market?
Are you searching for your dream home?
Are you looking to sell your home?
Are you undecided about selling your home and would like to know what your home is worth by viewing comparable homes?
Are you curious as to what properties are on the market in the Santa Fe area?
If you have answered yes to any of these questions, then you should sign up for "Listing Updates".
Sign up now and start receiving email updates right away.
Researching the real estate market has never been this easy!!!!! AND it's FREE!!!
MLS-Client Mobile App
As your real estate agent, I have exclusive access to the MLS database and I want to share it with you.
Please use this link to download my mobile app:
https://mls-client.com/992D0F0F
Here is the code to access my mobile app: 992D0F0F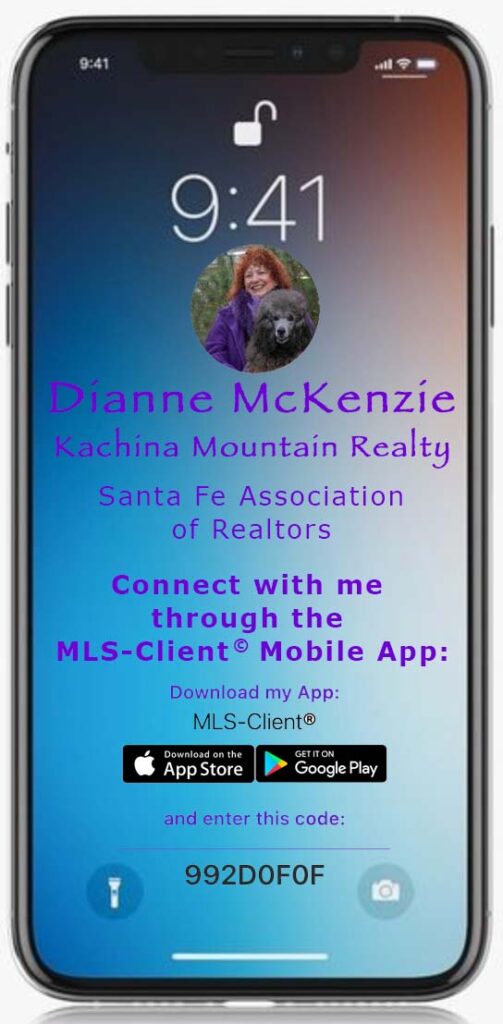 Dianne is readily available by cell phone, text, (505.603.9300) & (575.776.7576) & email.
Contact me so I can sign you up and help you manifest your dreams!!