Eco Lifestyle And Home News – June 2021
Dear Friends, Clients, Business Associates and Neighbors,
June marks the fifty-fourth edition of Eco Lifestyle and Home Newsletter produced by Kachina Mountain Realty. We offer Real Estate & Lifestyle news in the email newsletter covering Santa Fe, Taos County and beyond.
In this edition, we offer the following:
COVID-19 UPDATE
Lifestyle: Service
Real Estate Market Update
Money Matters
Santa Fe Real Estate News
Taos County Real Estate News
Home Decor Insights
Sierra Updates!
Calendar of Event Links for Santa Fe, Taos Ski Valley, Taos County & all around New Mexico
Entertainment Links for Santa Fe, Taos County & around New Mexico
---
COVID-19
State of New Mexico Public Health Guidance
COVID-19 Real Estate Guidelines May 14, 2021
The New Mexico Public Health Order issued May 14, 2021 provides that "fully vaccinated individuals re not required to wear masks unless otherwise recommended by the latest official guidance form the Centers for Disease Control and Prevention (CDC)."
Further,
"fully vaccinated individuals shall
not be required to socially distance from other
individuals unless otherwise recommended by the
latest official guidance from the
CDC, in which case they
must follow
that guidance."
Per the

most recent CDC guidance, fully vaccinated people can:
Resume activities without wearing masks or physically distancing, except where required by

federal, state, local, tribal, or territorial laws, rules and regulations, including local business and

workplace guidance

Resume domestic travel and refrain from testing before or after travel or self

-quarantine after

travel

Refrain from testing before leaving the United States for international travel (unless required by

the destination) and refrain from self

-quarantine after arriving back in the United States

Refrain from testing following a known exposure, if asymptomatic, with some exceptions for

specific settings

Refrain from quarantine following a known exposure if asymptomatic

Refrain from routine screening testing if feasible.
Individuals are considered fully vaccinated two weeks after their second dose in a two
-dose series,
such as the Pfizer or Moderna vaccines, or two weeks after a single
-dose vaccine, such as the
Johnson & Johnson vaccine. Individuals who do not meet those r
equirements must continue to wear
a mask in public settings.
It is important to note that private businesses and localities may maintain
mask and
social distancing
mandates, even for vaccinated
persons.
What does this mean for real estate-related activities, such as working with clients/customers and
holding open
houses?
Brokerages and
brokers may opt to forego a mask mandate policy when working
with persons who
have been vaccinated, though they are not required to do so.
Of course, this begs the
question…..how do you know if someone has been vaccinated
? There's only one way to know – ask!
This often leads many to erroneously assume that b
y asking such a question,
you are violating the
Health
Insurance Portability and Accountability Act (
"HIPAA").
HIPAA applies to healthcare providers, health
plans, and healthcare clearinghouses
if those
organizations transmit health
data electronically in connection with transactions for
which the
Department of Health
and Human Services has adopted
standards; it does not apply to Brokers.
Further, HIPPA addresses the
providing
of information
, not
the
asking
of information.
Be aware
that a customer or client may very well not wish to answer such a question or to provide any
documentation to substantiate a claim that
he/she has been vaccinated.
As for
Showings and Open
Houses, the
same applies. First, discuss the
CDC and State Order with
the seller and solicit your seller's position on persons visiting their
home. Explain what
you can and
are willing to do to confirm visitors are vaccinated and arrive at
a plan.
To avoid claims that
you or your seller is violating the
Federal Fair
Housing Act and/or
the New
Mexico Human Rights
Act, once you, and as applicable, your seller develops a strategy for
addressing this
issue – apply it across the board. In other
words, do not require proof of
some
individuals and not
from others. This
could lead to a claim that
you are treating different classes of
persons differently in violation of state or federal law.
Please be mindful that many people who have been fully vaccinated may have underling health issues such as pulmonary, respiratory and immune issues, therefore they should still take precaution in wearing masks, as well as continue with social distancing.
What We Know
COVID-19 vaccines are effective at preventing COVID-19 disease, especially severe illness and death.
COVID-19 vaccines reduce the risk of people spreading COVID-19.
What We're Still Learning
How effective the vaccines are against variants of the virus that causes COVID-19. Early data show the vaccines may work against some variants but could be less effective against others.
How well the vaccines protect people with weakened immune systems, including people who take immuno-suppressive medications.
How long COVID-19 vaccines can protect people.
As we know more, CDC will continue to update our recommendations for both vaccinated and unvaccinated people.
Resources & Links:
CORONA VIRUS
---
Lifestyle
"Being of service teaches you to develop empathy, non-judgment, compassion, un-conditional love, un-conditional forgiveness, trust, consideration, patience, cooperation, higher wisdom and improved over-all understanding of life in general."
~ Margaret Jang
Thoughts on Being of Service
If ever there was a year that required our service to one another, it has been this past year of COVID-19. Our nurses, doctors, first responders, caretakers, teachers, and essential workers, have been of great service and have risked their lives for all of us. The pandemic is not over yet and while we are starting to recover from being in isolation, financially, socially and politically, this experience has changed us forever. Life is fragile and fleeting and as we grapple with our frailty, we realize how connected we are to one another. Being of service becomes less of a necessity and more as an act of stewardship.
The desire to serve comes from a sense of responsibility.
We all must take responsibility for what is happening in the world at large and within our sphere of influence and take action to apply that responsibility.
To serve, one must be both loving and wise. Service must always be unselfish.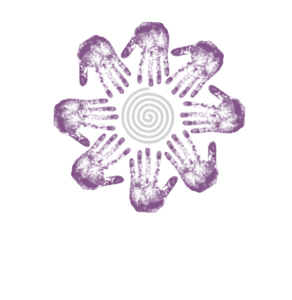 Being of service is about being benevolent toward a greater cause. Acts of kindness, being polite, cultivating generosity are the stepping stones to living a life of service.
In order to be of service one must establish one's own reasons, guidelines and parameters for how they wish to be of service. To be of service does not mean one has to give oneself away, free of charge. Being of service does not mean one must be self-sacrificial. Being of service requires a deeper sense of consciousness.
There are some people who have not yet awakened to a higher state of consciousness. Those that participate in unskillful actions, operate from greed, ignorance and fear. Nasty gossip, harmful thoughts or words about another, defamation of character, the imputation of evil motives, the desire to shine at someone else's expense, silence that may hurt another's character, the feeling of superiority over others, digging up someone's unfortunate past, are all methods of the ego and impede being of service.
To be of service comes from an innate desire to cultivate loving kindness for oneself as well as for others.
Recently a real estate client expressed their longing to be able to purchase a specific home and remarked: "If you could help me get this home, you will have made my whole life." This comment touched me deeply as I realized that my ability to help facilitate this transaction had long-range consequences. My role as a real estate broker directly relates to the role of service provider where I strive to help my clients manifest their dreams and lifestyle goals.
I believe that "…the dreams which accompany all human actions should be nurtured by the places in which people live and work". A home then takes on more meaning than just being shelter from the elements.
Being of service, means I take responsibility for the transaction for sellers and buyers. I put my clients interest above my own. I must provide my service with honesty and reasonable care, comply with local, state and federal laws, suggest options for seeking advise from experts, provide prompt accounting of all monies received, and disclose of any adverse material facts or potential conflict of interest while maintaining confidential information.
Being of service in a real estate transaction is extremely rewarding. I know I am helping manifest dreams, helping create the stage set to my clients' lives.
Thank you for reading our newsletter & feel free to pass it on to other kindred spirits. ~ Dianne McKenzie
---
Real Estate Market Update
The Real Estate Market
61% DROP IN INVENTORY FUELS HIGHER PRICES
At the end of the first quarter of 2021 in Santa Fe, there were just 214 homes on the market in all price ranges, compared to the past years with 2,000+ homes.
The strong sellers market continues, driving prices up over 36% on average. Average home prices rose from the high $500,000s to the high $600,000s in just one yeas. Homes selling over asking price has become common in our market as buyers bid up the price.
The graphs tell the story: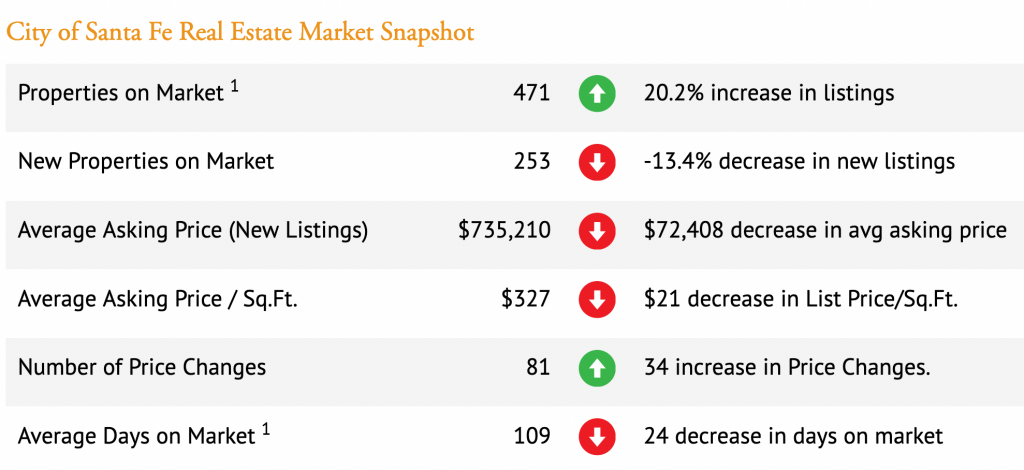 ---
Money Matters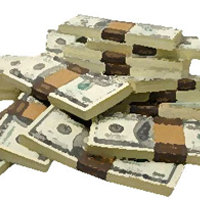 Cash Sales
From National Association of Realtors
All-cash sales of existing homes comprised a quarter of transactions in April as competition in the housing market continued, according to the latest REALTORS® Confidence Index Survey. This marks an increase from 15% of similar sales a year ago and 20% in 2019, the survey shows.
Despite low mortgage rates, more buyers are bringing cash to make their offers stand out in a bidding war.
The uptick in cash buyers is most prominent among non-first-time buyers, comprising 33.5% of all-cash offers in April—up from 26.3% from April 2019, NAR's survey shows. Only 6% of first-time buyers made an all-cash purchase in April.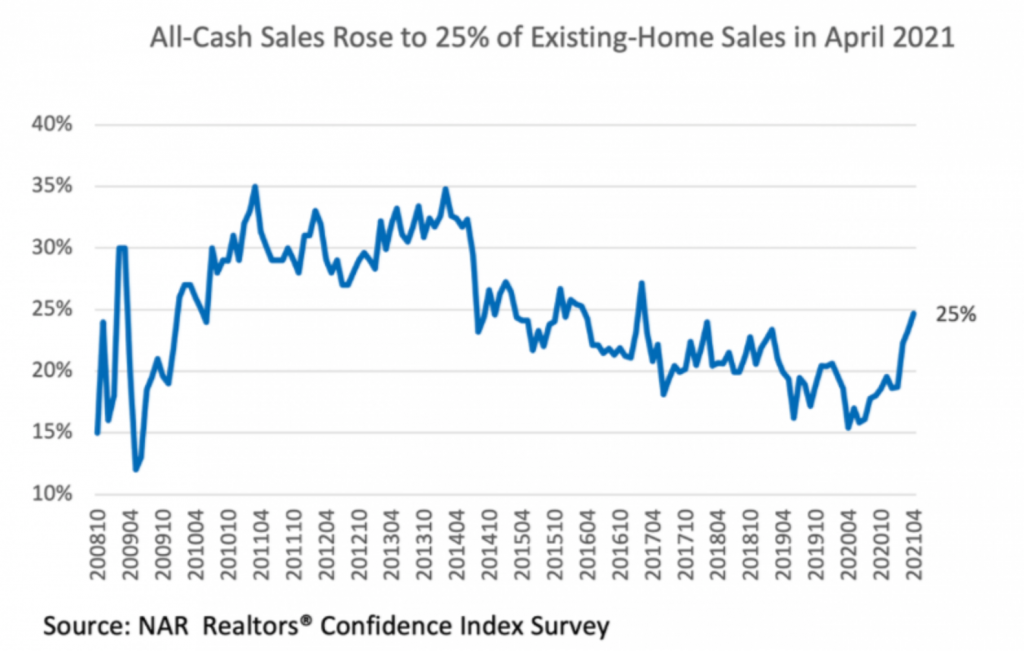 ---
Santa Fe Real Estate News
Aldea Real Estate Stats
2021 Stats: Sold, Pending, Listed
SOLD: 11 Homes, DOM 59 | 1 Lots, DOM 30
PENDING: 5 Homes | 0 Lots
LISTED: 1 Homes, Avg 0 | 0 Lots, Avg
Aldea de Santa Fe consists of 345 acres, with 205 acres of perpetual open space with 13 miles of walking trails, basketball & tennis courts, community center, (which offers yoga classes, exercise equipment & gathering space for events), a local cafe, superbly located in the high-value northwest corridor of Santa Fe County, with easy access to Highway 599, all just 10 minutes from downtown Santa Fe.
Spring is here and the listings have not yet picked up. Homes go pending within hours of being listed. Let me take you on a tour!
Current Listings:


Sold: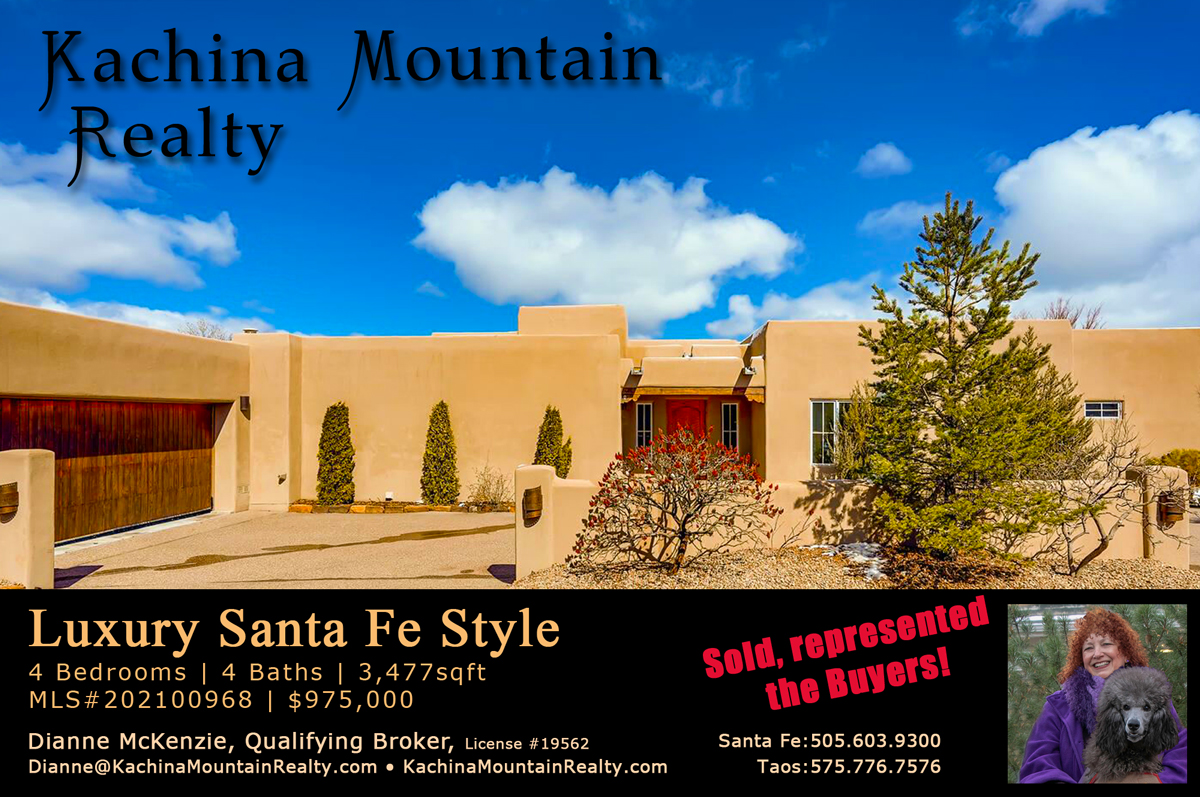 ---
Tessera Real Estate Stats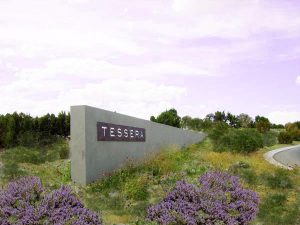 2021 Stats: Sold, Pending, Listed
SOLD: 5 Homes, DOM 23
PENDING: 2 Homes
LISTED: 0 Homes
Located in the hills of northwest Santa Fe and an adjacent neighbor to Aldea, Tessera features stunning mountain views, generous dedicated open space and an extensive trail system. Built to exacting standards and quality, the to-be-built homes at Tessera are ideal for those who enjoy customizing their home finishes to suit their personal taste.
Home sites boarder greenbelt for a private and natural ambiance. Close proximity to La Tierra Trails, public golf and more. Tessera is located next to Aldea and just min
---
Las Campanas Real Estate Stats
2021 Stats: Sold, Pending, Listed

SOLD: 41 Homes, DOM 55 | 32 Lots, DOM 165
PENDING: 18 Homes | 15 Lots
LISTED: 16 Homes, Avg $2,441,656 | 46 Lots, Avg $211,568
Las Campanas is the only luxury master-planned community in Santa Fe. Stretching across 4,700 acres surrounded by pristine high desert, the community is comprised of exclusive neighborhoods. Las Campanas is also home to The Club at Las Campanas, where members can enjoy two award-winning Jack Nicklaus Signature golf courses, the 46,000 square foot Hacienda Clubhouse, a peerless Equestrian Center and the Fitness & Tennis Center, which includes a luxurious spa.
There are currently 16 homes for sale in Las Campanas
1 Homes under $1,000,000
15 Homes over $1,000,000
There are currently 46 Lots for sale in Las Campanas
9 Lots under $100,000
37 Lots over $100,000
Let me take you on a tour in Las Campanas!
---
Marketing Properties, Not Just Listing Properties
If you are thinking of selling your property, why not list it with a realtor who will market the property, not just list it in the MLS? By actively marketing your property, the property gets the most exposure to other realtors and to the general public through online blogging, email campaigns & the typical MLS exposure.
Call me, Dianne, 505.603.9300, to discuss your property needs, or for a tour of Lots & Homes in Aldea, Las Campanas and the Santa Fe region.
Taos Office: 575.776.7576
Visit the website for Santa Fe information: RealEstatePropertiesSantaFe.com
Visit the Kachina Mountain Realty company main website: KachinaMountainRealty.com
---
Taos Real Estate News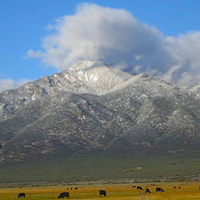 2021 Stats: Sold, Pending, Listed

*SOLD: 88 Homes, DOM 280 | 44 Lots, DOM 271
*PENDING: 60 Homes | 62 Lots
*LISTED: 60 Homes, Avg $610,132 | 180 Lots, Avg $219,375
* Areas tracked:
Lower North, Upper North, West North, Town of Taos, Taos Ski Valley, South West, South East
See map for areas »
Recently, I have received inquiries from out of town buyers who are researching homes in the Taos area. These buyer profiles are looking to live in a safe community, with a country atmosphere, small homes, with flexible spaces.
Buyers are wanting to move to the area, but can't find the properties that offer amenities that don't include huge HOA fees. They want walking trails, localized eateries, a small grocery store, community activities and a sense of neighborhood. They are either downsizing their home and retiring or wanting a second home. They are wanting to go smaller, but the quality of their lifestyle and home features are upscale.
"Does such a community even exist?" they ask.
In the coming months, I will be featuring such a community.
If you have been thinking about selling your home, now is probably a good time. Inventory is low and the demand for quality homes is up.
Call our Taos Office: 575.776.7576
---
Home Decor Insights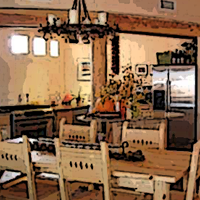 What to Do With Your Art Studio When You Sell Your House
by Debbie DeMarais
As a home stager in Santa Fe, I've seen plenty of homes with artists' spaces. These are perhaps the most personal rooms in the entire house and it can be tough to dispassionately look at the space through the eyes of a potential buyer. But when your home is on the market, every space matters.
If you have an artist studio or craft space, here's how to make sure it looks its best—so your home sale pulls in top dollar.
Vacant or occupied?
The first consideration is whether you'll be living in your home while it's on the market. If the home will be vacant, a home stager can turn your art studio into what most appeals to buyers.
In cities with a strong art community like Santa Fe, I often recommend staging certain spaces as art studios. Remember, home staging is often aspirational, helping buyers see potentials and possibilities. While everyone may not be an artist, having people associate your home with creativity can be a very positive thing.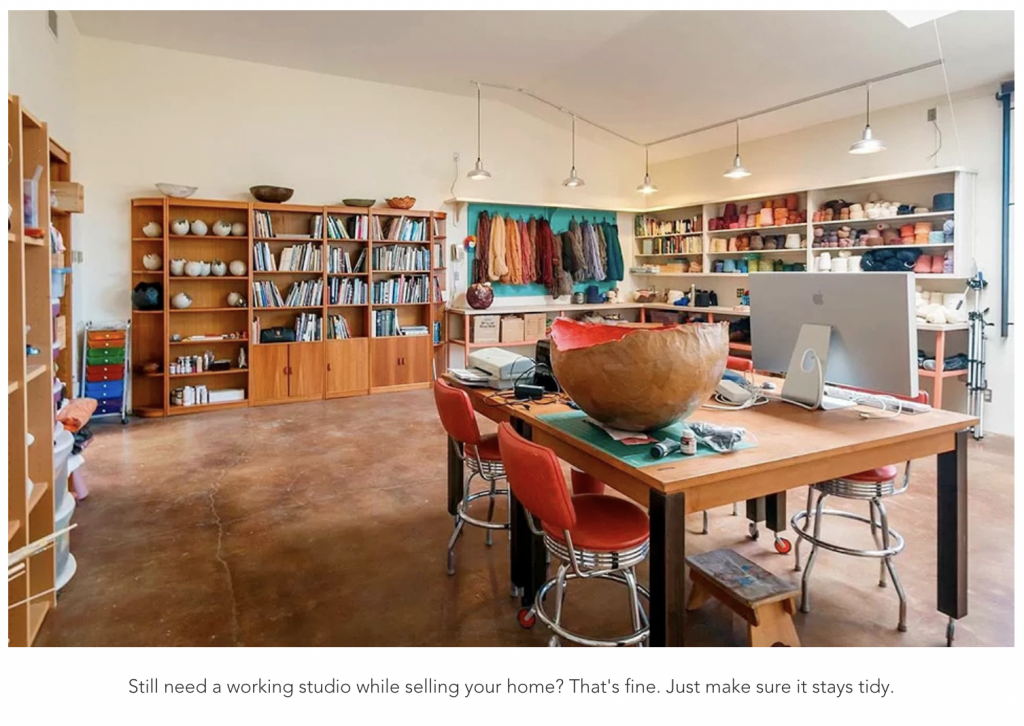 Your art studio while your home is on the market
If you'll be living in your home while it's on the market, you don't have to decommission your studio entirely. But some changes will have to be made.
Art-making is inherently messy, so this poses a problem. To make sure your place of inspiration is an inspiration to others, the first (and probably toughest) step is paring down what's in there. I recommend removing 70 percent of what's in the space. That's a lot. That means for every ten items, seven should be packed up.
One big benefit here is that you'll have a major jump start on packing for your eventual move. The guideline I recommend is boxing up everything you won't use in the next two months. Inspirational magazines or clippings. Older pieces you've finished working on. Less-used supplies.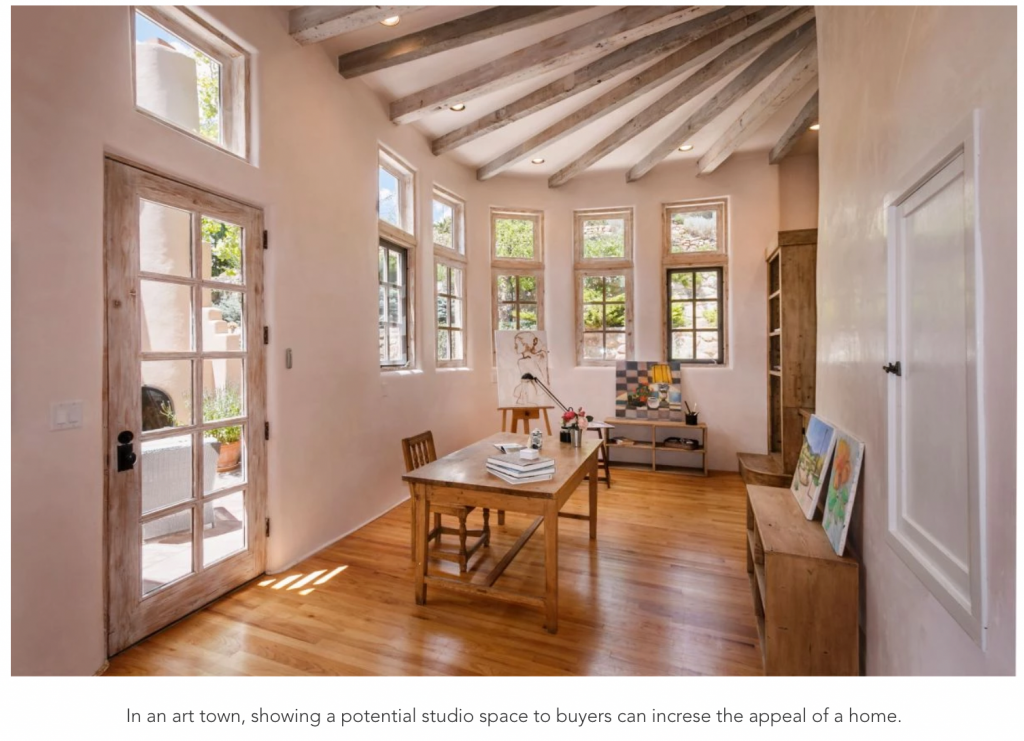 Clear, open, empty spaces
The amount of time buyers spend in a home at an open house is relatively brief, generally around 20 minutes. Divide that by the number of rooms, the outdoor spaces, etc and that's only a few minutes per space. On first glance, the buyers should see clean, open surfaces with very little on top of tables and counters. Anything that can be kept in drawers or cupboards, should be tucked away.
The same general principle applies to your walls. While they shouldn't be totally empty—this is an art studio—the selection should be pared down to a few pieces. Overwhelming the space with your work will distract from the space, after all, you're literally selling the walls, not your work.
Instead of picking your "favorite" pieces, try going for pieces that have the broadest appeal. I know that's a complicated consideration for any artist to make, but my advice is to go with pieces you find calming and cool. Neutrally hued pieces if you have any. Or those that aren't overly busy.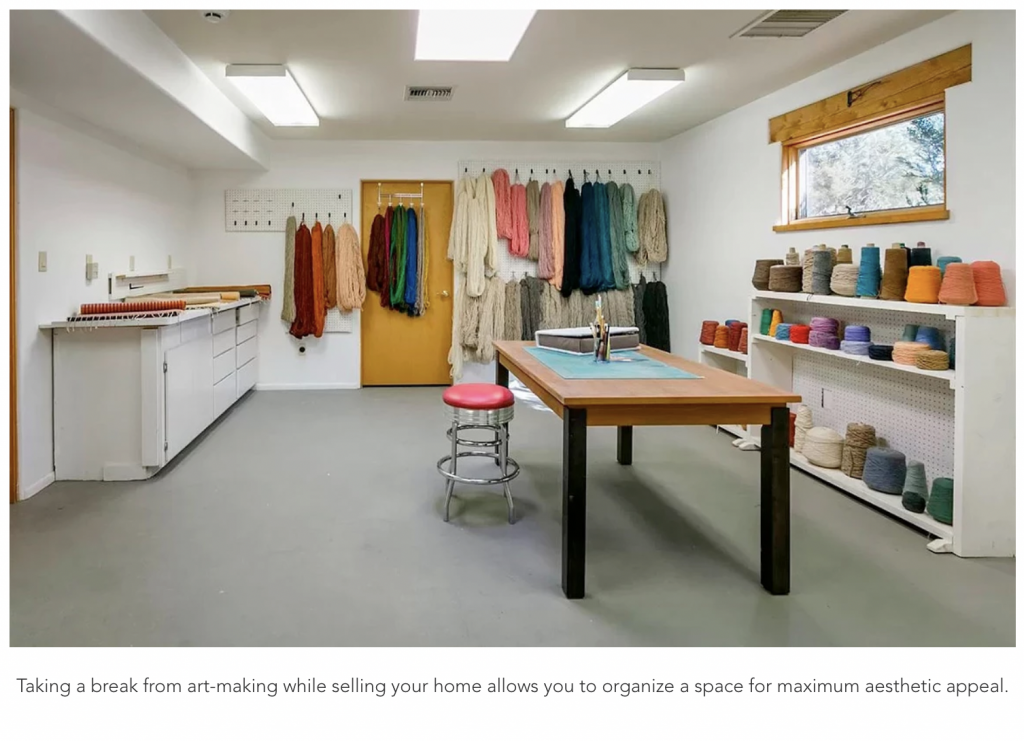 Accept that your creative process will alter
You'll still want to use your studio while your home is on the market. In fact, periods of change can spark creativity. But you never know when a showing request may come in, so keeping your art space as neat as possible is critical.
For some, this may not prove difficult, for most artists, however, the creative process tends to dominate a space. So this may be the time to focus on smaller-scale projects, or pieces that don't require as many supplies or materials.
If you only manage to get your space 100 percent dialed-in and neat as a pin for one single day, make sure that day is the day when the photographer shows up for the real estate photos. Online images are critically important and making sure your art space looks neat, clean, and pared down will help your home sell quickly and for the highest bid possible.
—
Want to generate the most interest for your home? Ready to make your listing stand out from the crowd? Professional home staging is the way to go. In addition to offering my full suite of staging surfaces in the Santa Fe area, I also provide online staging consultations for occupied homes. Contact me and let's talk about making your home look its best online.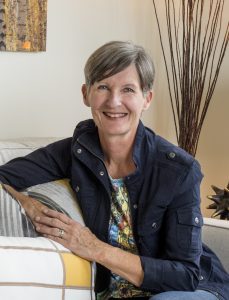 Debbie DeMarais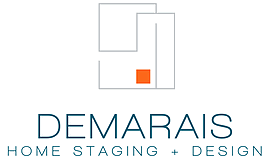 Certified Home Stager & Designer
HSR, CLIPP™, CCE, ASID Allied Member
505-699-4989
homestagingsantafe.com
For ideas on decorating with spring in mind, check out Pinterest and explore a whole new way to spend your time online and check out my Pinterest page: KachinaRealty Happy pinning!
While you are surfing the "net" check out Flipboard for a variety of news and lifestyle reading.
---
Sierra
CFO, (Chief Fun Officer)
Our 2.1 year old silver standard poodle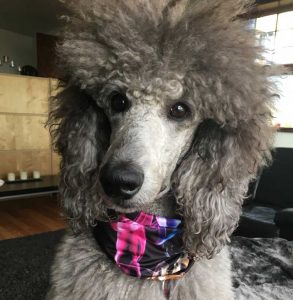 May 1-31, 2021
Sierra, our 2.2 year old silver standard poodle, has been with us now for 2 years. We adore her, as she adds joy, entertainment and love.
I weigh & measure Sierra once a month, so here are her stats as of May 30, 2021: 14″ collar, girth: 24″, height to shoulder: 25″ weight: 34.5 lbs.
We have had a quiet May, with lots of wind and the start of warmer weather, after a few rainy days. The bunnies are out running about as well as the squirrels and prairie dogs. Sierra is now obsessed with watching for any movement within her fenced yard and beyond. She stares intently for hours from inside, just in case someone flies or runs by. I think she likes watching the outside creatures more than she loves playing catch with John.
We are all looking forward to warmer summer days and cooling nights. Our windows and doors are wide open as we welcome our first summer on the ranch.
Sierra's photos for the month of May 2021 Link »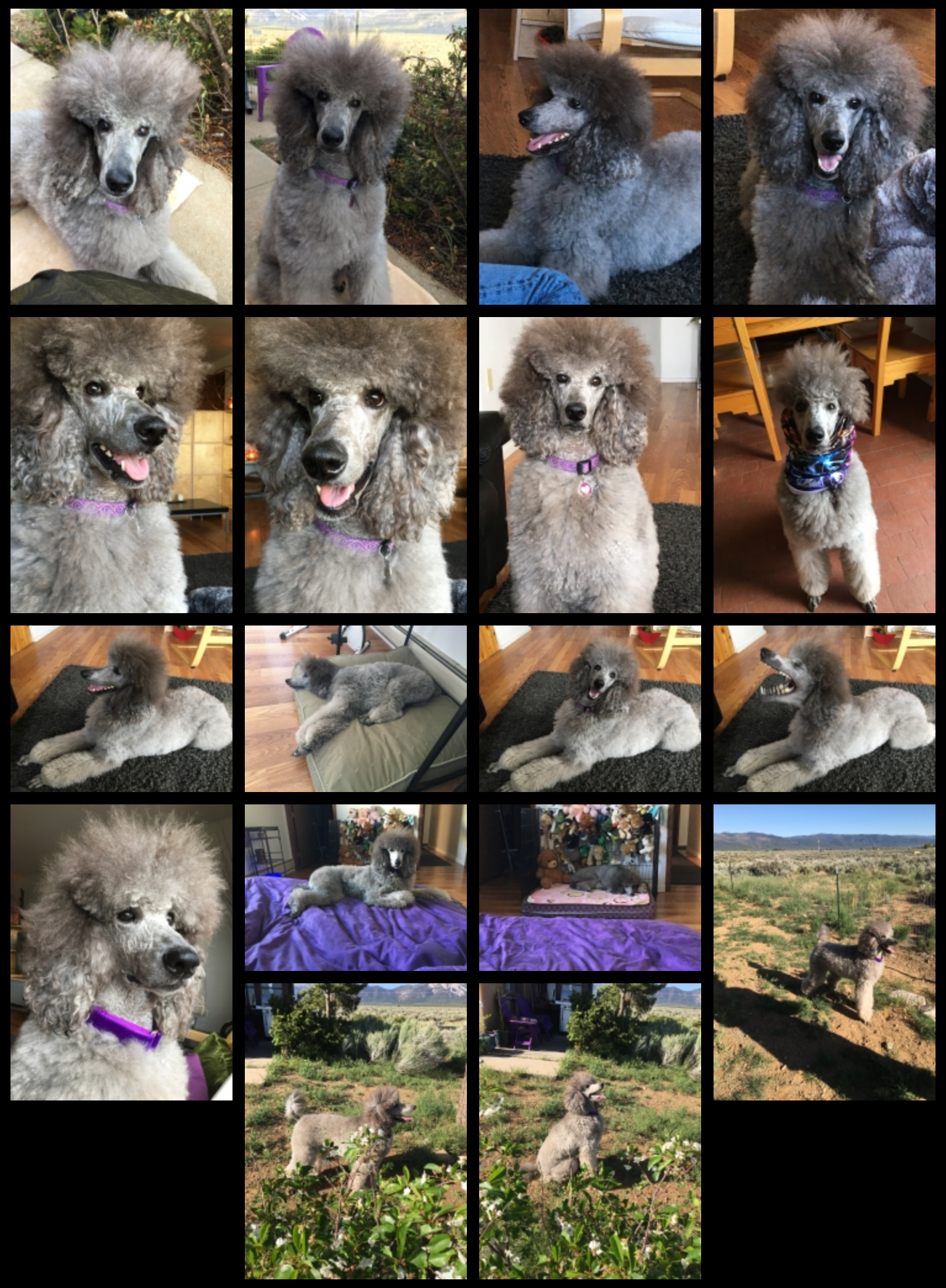 Celebration of 2 years: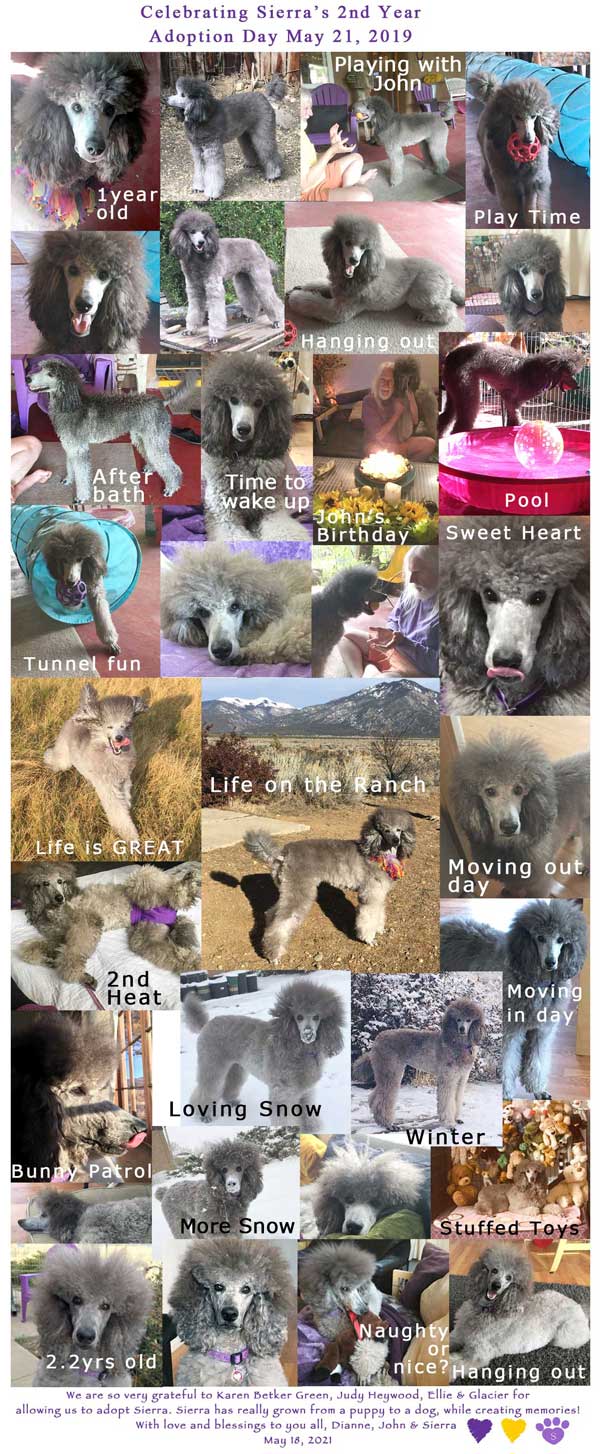 You really need to watch Sierra's videos as they capture her spirit!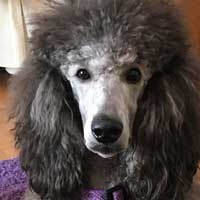 Here is the link to Sierra's Videos »
Sierra's 1st video explains who she is and her new role at Kachina Mountain Realty. In Sierra's 2nd video she talks about Dianne's role at Kachina Mountain Realty in the era of COVID-19. In Sierra's 3rd video, Sierra talks about selling and buying real estate during the COVID-19 pandemic. In Sierra's 4th video she talks about how staying safe in the era of COVID-19.
Sierra's web page: www.diannemckenzie.com/sierra
More photos will be continually posted on her own web page, so check back monthly, as we chronicle her life with us!
---
Calendar of Events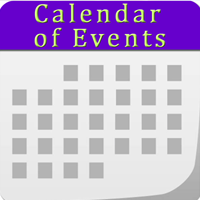 New Mexico has long been a center for arts, culture, classes and gourmet food. With such a strong art market, there are hundreds galleries to explore and experience, along with a wide selection of thriving restaurants. Our Museums feature culture, history and traditions of the region and the world. Santa Fe, Taos County and beyond have something scheduled every day & night of the week, all year long.
---
Entertainment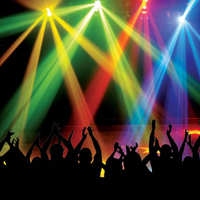 If there's one thing you can count on when spending time in New Mexico, it's the treasured experiences and wide selection of entertainment: music venues, great sporting events, theatrical and musical entertainment as well as year-round festivals.
From festivals, music concerts and dance performances to theatrical offerings by local and touring groups, the performing artists work hard to keep its locals and visitors entertained by both New Mexico performers and acclaimed stars from around the world.
---
About Kachina Mountain Realty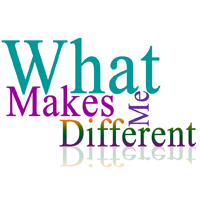 I am passionate about real estate development. I consider myself a "Dream Maker", and strive to help my clients manifest their dreams and lifestyle goals.
I believe that, "…the dreams which accompany all human actions should be nurtured by the places in which people live and work".
To promote this possibility, I encourages my clients to develop and share their dreams and lifestyle goals as part of the process of selling, buying or investing in property.
I have over thirty years of business experience as an executive producer, web architect, social media marketer, business developer, architecture assistant, real estate marketing developer and real estate consultant.
I am a licensed real estate qualifying broker for Kachina Mountain Realty & an accredited ACRE® real estate consultant. I have worked in the Santa Fe & Taos real estate market for years. I specialize in working with buyers and sellers who are looking for a solid real estate investment.
Contact me, Dianne McKenzie, for your real estate transactions & let me help you manifest your dreams!
I am readily available by cell phone, text, (505.603.9300) & email. I return calls promptly, seven days a week!
Taos Office: 575.776.7576

---
Go Green: Recycle This E-Newsletter!

After you've enjoyed our Eco Lifestyle and Home newsletter, please recycle it by emailing it to a family member, friend, neighbor or coworker!
---