Eco Lifestyle And Home News – January 2017
Welcome to 2017
Eco Lifestyle And Home Newsletter
Dear Friends, Clients, Business Associates and Neighbors,
January 2017 marks the first edition of Eco Lifestyle and Home Newsletter in its new email only format for 2017. We offer Real Estate & Lifestyle news in the email newsletter covering Santa Fe, Taos Ski Valley, Taos County and beyond.
In this edition, we offer the following:
Lifestyle: Personal Renewal
Real Estate Market Update
Money Matters from Francis Phillips, of First Choice Loan Services
Santa Fe Real Estate News
Taos Ski Valley Real Estate News
Home Decor Insights
Calendar of Event Links for Santa Fe, Taos Ski Valley, Taos County & all around New Mexico
Entertainment Links for Santa Fe & Taos County
---
Save
Lifestyle
Renewal
January is the time for our own personal renewal. Personal growth and renewal can come from examining who you are and what you value.
When do you feel most yourself? What do you do that gives you the most joy?
Renewal requires opening yourself up to new ways of thinking and feeling.
What gives you meaning in life? How do you define yourself and your role? Are you living the life you'd like? What are your dreams? What are your short and long term goals and how do you plan to achieve them?
If you write down a concrete plan, you'll be more likely to succeed.
Be spontaneous and try something different. This opportunity to pause and rejuvenate may consist of a night camping or a stay at a local B & B, a trip to a museum, a day playing tourist, taking a course, or a long bike ride, hike, a picnic or just time off in your own quiet space.
Turn off technology for your renewal day. You can control your devices rather than having them control you.
Don't make yourself promises that you don't passionately want to keep. Separate your goals into "have to's" and "want to's" and then prioritize things to ensure a healthy balance between self-nurturing activities, family, work and leisure.
Let go of perfectionism and acknowledge that you can't be or do everything for everyone. Make sure your own needs are being met before you try and help others. Let others know what you need. They cannot read your mind. Time, energy, money and ability can either enable or prevent you from reaching your goals and being happy.
Listen to both your body and your mind. Get enough sleep, eat properly and take care of your basic needs. Life looks much better when you do.
Take time to be your own best friend.
Simplify and de-clutter your personal and professional life. You will feel lighter and better about yourself.
If you tend to procrastinate, focus on getting started and not on finishing a task. In life it is the journey and not the destination that is often important.
Vary your activities to avoid boredom and resentment.
Volunteer. Do something for someone else and you will inadvertently benefit.
Be positive. See problems as challenges.
Find ways to be grateful and appreciative.
Take time to pray, meditate and enjoy life. Take the time to smell the roses and make every minute count.
---
Real Estate Market Update
2017 Predictions for Real Estate Across the US
Gathered from real estate sources on the web:
1. The housing market will continue to grow, but at a slower pace due to affordability pressures.

2. 2017 will be the fastest real estate market on record.
Expect 2017 to break the 2016 record as the fastest market on record, measured by the average number of days homes spend on the market before going under contract. This year, the typical home stayed on the market just 52 days, the shortest time since 2009.

3. Mortgage rates will increase, but not too much.
Expect mortgage interest rates to increase, but to no higher than 4.3 percent on the 30-year fixed rate.

4. New-construction growth will slow.
Single-family new construction increased by 9 percent in 2016, but it's still much lower than historical averages due largely to labor shortages.

5. Millennials will move to second-tier cities.

6. More people will have access to home loans.
Starting in 2017, the government-sponsored mortgage giants Fannie and Freddie will back bigger mortgages for the first time since 2006. The loan limits insured by these companies will increase to $424,100 from $417,000 in most regions of the U.S. In expensive housing markets, the allowable loan size increases from $636,150 from $625,500. This change makes it easier for more homebuyers to qualify for a mortgage in high-priced markets.
7. Not 'mixed-use' but 'surban'
In 2017, look for a new name for mixed use developments: surban.
"Existing suburban neighborhoods are adding urban amenities so that there's an environment where people can live, work and play right outside of the core part of the city," said Peter Burley, a real-estate executive in Oak Park, Ill.
Surban living is becoming a new way of life for many: where the blend of urban and suburban living provides the best of both worlds," she said. With surban living, it's possible to walk to work, like in a city, as well as enjoying pedestrian access to groceries, entertainment and youth- and sport-friendly parks — plus reliably strong public schools.
Nearly 80% of residential growth is expected to occur in suburban communities over the next 10 years — up from 71% from 2010 to 2015 — compared to just 15% for "urban" areas through 2025. Surban neighborhoods are designed to be inclusive, rather than exclusive, making them affordable to teachers, firefighters, police and janitors.
8. Drones
Drones, in 2017 have been cleared by the Federal Aviation Administration, and the use of drones by the real-estate industry is likely to expand dramatically next year, according to several analysts.

While the use of drones to create those flyovers of properties for real-estate agents began to rise this year, home buyers and sellers will be able to use them as well in 2017, as operators will no longer need a commercial pilot's license to fly, although some flights will need the FAA's or local tower permission, along with a flight plan filed online.

9. Millennials
More millennials expected to buy a first home in 2017, according to the Washington, D.C.–based National Association of Realtors. The NAR noted that in 2016, 17% of buyers under 35 were able to save enough for a down payment for a home within a year, compared with 14% of all age groups. And though it was lower than all other age groups, 37% of buyers under 35 said they were able to save enough for a down payment within six months, compared with 46% of all other buyers, the NAR said.
10. US housing in 2017
More experts are predicting a strong year ahead for US housing in 2017 with almost no risk of a crash downturn. They see existing home sales of 6 to 6.5 million in 2017 along with 160,000 new homes being built per year up to 2024.

Here's a short list of positive factors that will affect the housing market 2017 and beyond:
moderately rising mortgage rates
low risk of a housing crash for most cities
millennials buyers coming into the main home buying years
a trend to government deregulation
labor shortages pushing up costs of production
the economy will keep going – longest business cycle in history
---
Money Matters
Ready or not, here comes 2017
by Francis Phillips
2017 brings a new President, a new Congress, and many questions. As you consider your real estate, mortgage, and renovation financing plans, let's review some trends and predictions that may come into play.
Following the election, the stock market took off. As I write this in December, the Dow is in the high 19,000 range. The general rule is that when stocks go up, investors sell bonds and go for these riskier but potentially more lucrative investments. This causes mortgage interest rates to rise, and that's exactly what we've seen. But market reactions to elections can be short-lived, and a recent article on Fidelity.com1 points out that since 1990, these market movements can reverse within 3 months as investors refocus on long term strategies. Fidelity suggests that we look at the election as only one piece of information and don't lose sight of the big picture.
Of course there are other takes on the market rally. Some analysts think this bull market won't last.2,3 Some think there are stocks that will rise dramatically during the Trump Presidency.4 There's even a prediction for the Dow to hit 50,000!5
Jeff Opdyke, editor of Total Wealth Insider, takes a measured view in a recent article Don't Trust the Euphoria.6 He points out that "bond prices are plunging, the dollar is at a 14-year high," and he has "even heard talk of the global economy picking up speed." Then he warns, "Beware what comes next…." Opdyke believes that "something's gotta give," and his main concern is not IF the post-election euphoria will end but HOW it will end. Higher interest rates will increase the cost of borrowing, which will in turn affect the bottom line and lead to lowered earnings and lower stock prices. Will the Federal Reserve continue to manage the economy via their controlled rates? This is the view he has espoused since 2012.
I continue to believe that the best way to "insure" your assets is with real estate. I believe in this so strongly that I have staked some of my personal retirement on it through making my own real estate investments. Let's look at current housing trends.
Homes are selling at their highest rate in almost 10 years. The most recent National Association of Realtors (NAR) report of existing home sales7shows that the resale rate rose to its highest level since February 2007. That's a 2 percent increase over the previous month, an increase of 5.9 percent from the previous year, and an annual rate of 5.6 million housing units. Despite those encouraging numbers, sales are still being held back by a shortage of homes for sale. NAR reports that inventory is at historic lows and is 4.5 percent lower than the same month in 2015. The post-election increase in mortgage rates may contribute to slower sales in the next few months, but remember that the bond sell-off that led to higher rates and greater investment in stocks may be countered by stock market volatility and a return to the safer investment of bonds.
There has been an increase in home prices, too. NAR Chief Economist Lawrence Yun, PhD. spoke at the Santa Fe Association of Realtors Annual Meeting in early December. He shared current data and his educated predictions for the coming months. He reported that in Santa Fe the median sales price rose 8 percent from the 3rd Quarter of 2015 to the 3rd Quarter of 2016. The NAR website shows that nationally the median price of existing single family homes increased 5.2 percent over the same time period, but many metropolitan markets are far exceeding those gains.8 In 78 of the 178 markets surveyed, the increases exceeded that percentage, in one case increasing by a whopping 18.7 percent. Yun predicted that yearly median price growth will slow nationally. In 2015, it was 6.8 percent. He predicts 4 percent for 2016, 4.2 percent in 2017, and a modest 2.5 percent in 2018.
Does the increase in sales and prices mean we are in a housing bubble? Dr. Yun says no. He referred to an article he wrote for Forbes earlier in 20169 in which he lists 3 reasons why we are not in a bubble: 1. "Credit conditions" (conditions one must meet to obtain a home loan) appear to be easing but are actually moving from "overly stringent" to "not-so-overly stringent." As he states, there's no comparison between the loan approval process now and the easy access of the subprime days 10 years ago. 2. Home prices are increasing but low interest rates have made it possible for people to buy without committing too great a percentage of their budget to housing. 3. He considers his third point the most important: housing supply. During the pre-meltdown bubble days, the months' supply of inventory was about the same as it is now but for different reasons. It was fed by a buying frenzy brought on by easy access to home loans, and there were far more new homes being built at that time. In the 4 years leading to the peak of the bubble, builders constructed an average of 1.9 million new homes per year. In the last 4 years, the average has been 950,000 per year – about half as many new homes. Yun believes that until there is more construction, home prices will continue to rise at above-normal rates, but that does not constitute a bubble.
Mortgage interest rates, as reported by Freddie Mac10, have increased over the last several weeks. I've read that other industry insiders, like Fannie Mae, the Mortgage Bankers Association and the National Association of Realtors all believe that mortgage rates will continue to rise in the next year. And the Federal Reserve Open Market Committee followed through on predictions that they would raise rates by increasing them by 0.25 percent at their December 14th meeting and signaling 3 more increases totaling 0.75 percent in 2017.
Does this mean you have missed your chance and rates in the 4s should stop you from purchasing a home? Absolutely not. History says don't wait. You still have the opportunity to capture great rates. Look at this chart compiled from Freddie Mac data11:
If you remember the 1980's (apart from the great hair and shoulder pads!), you know that rates were brutal. People bought homes, of course, but they had to devote a larger portion of their income to housing. Have you missed the lowest mortgage rates ever offered? Probably. But you can still get a better interest rate than you could have 10, 20, 30, or 40 years ago.
Is homeownership still a good investment? According to a recent report by Trulia12, "buying is cheaper than renting in 100 of the largest metro areas by an average of 37.7%." The report goes on to list 5 reasons why owning makes better financial sense than renting:
1. Mortgage payments (principal and interest) could be fixed while rents increase.
2. Equity in your home could possibly be a financial resource later.
3. You may build wealth without paying capital gains.
4. A mortgage could act in the form of a forced savings account.
5. Often times, homeowners could enjoy greater wealth growth than renters.
Finally, consider investing in your home with a home renovation loan while rates are low. Add value to your home by remodeling your kitchen or bathroom, adding a guest house or upgrading your roof. You can upgrade the exterior or interior finishes, too. No matter what you choose to do, you could add value to your home with a home renovation loan while building your net worth.
2017 may bring change and uncertainty, but I continue to believe that real estate is a good place to put your money now. You'll have a roof over your head, interest rates are still near historic lows, rents continues to rise, and remember – it may be an old concept, but they aren't making any more dirt!
1 https://www.fidelity.com/viewpoints/investing-ideas/post-election-economic-outcomes
2http://www.reuters.com/article/us-usa-stocks-poll-idUSKBN13W1UL
3http://money.cnn.com/2016/12/07/investing/donald-trump-stocks-economy/
4http://investorplace.com/2016/11/6-stocks-to-profit-from-a-trump-presidency/2/#.WEsO0H3-mf8
5http://thesovereigninvestor.com/exclusives/dow-50000/
6http://thesovereigninvestor.com/us-economy/interest-rates-dont-trust-euphoria/
7http://economistsoutlook.blogs.realtor.org/2016/11/28/october-2016-existing-home-sales/
8https://www.nar.realtor/topics/metropolitan-median-area-prices-and-affordability and https://www.nar.realtor/news-releases/2016/11/housing-supply-crunch-accelerates-metro-home-price-growth-during-third-quarter
9http://www.forbes.com/sites/lawrenceyun/2016/03/14/are-we-entering-a-new-housing-bubble/#43f4ae6d5fe9
10http://www.freddiemac.com/pmms/pmms_archives.html
11 http://www.keepingcurrentmatters.com/2015/11/19/should-i-pay-a-mortgage-interest-rate-over-4/
12https://www.trulia.com/blog/buying-your-first-home-for-financial-security/?cid=soc%7Ctwitter%7Cevergreen%7Ctruliablog_bmkt&linkId=30951999

Francis Phillips, NMLS #193642, is Senior Mortgage Loan Originator with First Choice Loan Services Inc. in Santa Fe. He has served as director of business development for national mortgage companies. He and his mortgage partners have funded and built three homes for Santa Fe Habitat for Humanity. Contact him at francis.phillips@fcloans.com or 505.982.3400.
---
Santa Fe Real Estate News
Looking Back on 2016
It has been a very good year in real estate for me and for my clients. I received a Top Producer Award for 2016 from Equity New Mexico, to which I am grateful to my clients: my Buyers and my Sellers! I had record numbers with 5-11 days on the market for my Sellers before going under contract and 33 days for closings!
As the year winds down, it has been very quiet in Aldea and around Santa Fe. The New Year offers many changes in the months ahead. To help navigate the changing tides, it is a good idea to look back on the real estate statistics.

Statistical Data Santa Fe Regions: north, west & east side

The data in the chart below shows that the average days on the market were 136 days. Sale price average was 96.13% of asking, with an average price sold was $452,645. In this broader region of Santa Fe, there were 1,101 homes sold out of 1,654 listed.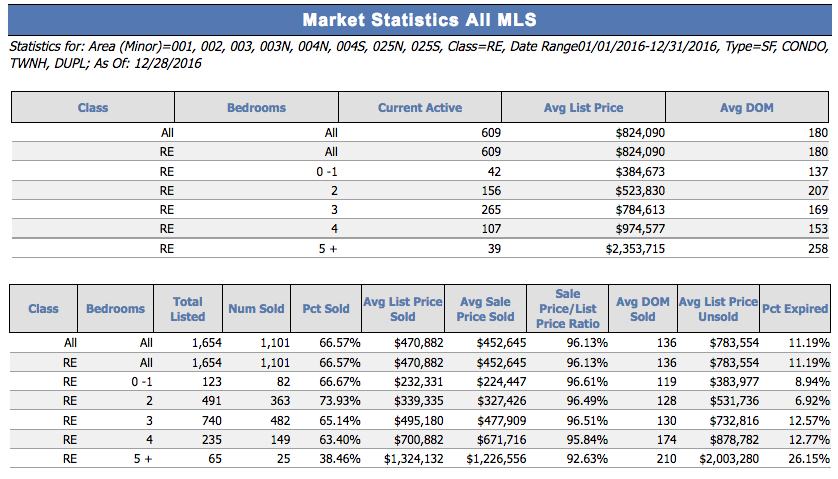 Aldea Listings
2016 Stats: Sold, Pending, Listed
SOLD: 44 Homes, DOM 142, 5 Lots, DOM 340
PENDING: 3 Homes, 0 Lots
LISTED: 6 Homes, Avg $437,000, 3 Lots Avg $74,333
Aldea de Santa Fe consists of 345 acres, with 205 acres of perpetual open space, superbly located in the high-value northwest corridor of Santa Fe County, with easy access to Highway 599.
Currently this is the lowest active home listings I have seen in Aldea for many years. There are 5 listed homes, 3 homes pending. Sales are up this year from last year in Aldea with 44 homes sold in 2016 vs 35 homes sold in 2015. 5 Lots sold in 2016 vs 4 lots sold in 2015.


---
Las Campanas Real Estate News
2016 Stats: Sold, Pending, Listed
SOLD: 55 Homes, DOM 206, 17 Lots, DOM 93
PENDING: 18 Homes, 6 Lots
LISTED: 79 Homes, Avg $1,360,539, 102 Lots, Avg $133,448
Las Campanas is the only luxury master-planned community in Santa Fe. Stretching across 4,700 acres surrounded by pristine high desert, the community is comprised of exclusive neighborhoods. Las Campanas is also home to The Club at Las Campanas, where members can enjoy two award-winning Jack Nicklaus Signature golf courses, the 46,000 square foot Hacienda Clubhouse, a peerless Equestrian Center and the Fitness & Tennis Center, which includes a luxurious spa.
There are currently 79 homes for sale in Las Campanas.
28 Homes under $1,000,000
51 Homes over $1,000,000
There are currently 102 Lots for sale in Las Campanas.
36 Lots under $100,000
66 Lots over $100,000
The total number of lots sold in Las Campanas doubled in 2014 compared to 2012 – from 22 to 47.

Average Lot prices increased 30% during the same time period: from $73,000 in 2012 to $95,000 in 2014.
Last year, 2015, 62 resale homes were sold in Las Campanas. Sales are a bit down in 2016.
There are 28 new homes are currently under construction in Las Campanas. Spec builders are investing once again in Las Campanas – and many are selling their homes before they completed!
To keep the momentum high in Las Campanas, the developer is offering these incentives on developer-owned Homesites: (offer subject to change)
On homesites over $100,000: a full-equity golf or social membership at the Club at Las Campanas, which can be activated at closing, or taken as an option for up to 2 -years while you build your dream home.
On home sites under $100,000: a $5,000 credit at the La Fonda Hotel for rooms, food and beverage, gift shop, and/or any services offered by the hotel.
---
If you are thinking of selling your property, why not list it with a realtor who will market the property, not just list it in the MLS? By actively marketing your property, the property gets the most exposure to other realtors and to the general public through online blogging, email campaigns & the typical MLS exposure.
Call me, Dianne, 505.603.9300, to discuss your property needs, or for a tour of Lots & Homes in Aldea, Las Campanas and the Santa Fe region.
Visit the website for Santa Fe information: RealEstatePropertiesSantaFe.com
---
Taos Ski Valley Real Estate News
Featured Listing
Homesites Available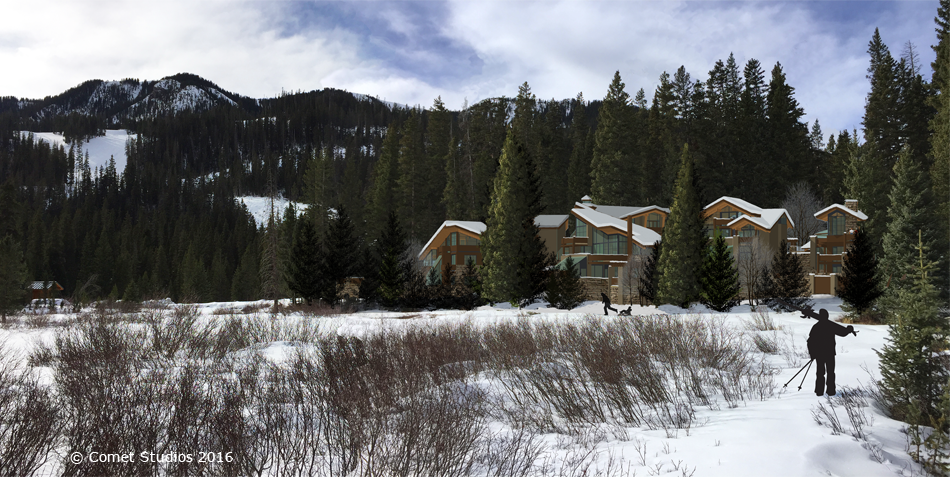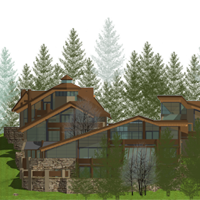 The Kachina Mountain Lodge (KML) project has been thoughtfully master planned to include five Euro-alpine Wilderness Eco-Homes, a three-unit Eco-Townhome Lodge and unique regenerative Permaculture Landscaping that includes demonstration greenhouses for growing food year-round.
Each wilderness Eco-Home possesses a distinct character that welcomes the natural warmth of a sunny south exposure and breathtaking mountain views through generous passive solar curtain wall glass. Architecturally designed with a Permatecture philosophy to be environmentally conscious, hand-hewn and sturdy, KML's authentic euro-alpine wilderness residences contain many sustainability features, fire-wise details and the timeless qualities of whimsy, elegance and permanence.
Conceived as the first sustainable development project in Taos Ski Valley, KML homes will be heated by active and passive solar sources, including regenerative annualized geo-solar. All KML homes also offer easy ski-in/ski-out access.
This project is fully approved and entitled for construction. Two KML homesites are already reserved. And only five competitively priced to-be-built homes remain available for sale to investors who would like to get involved with Taos Ski Valley's exciting development opportunities. All homesites include creative flexible designs that are already approved by the Village of Taos Ski Valley!
Visit the website for floor plans and detailed information. Kachina Mountain Lodge »
---
Home Decor Insights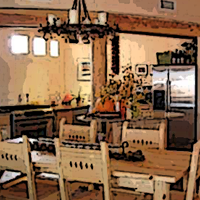 Design trends come and go, some with a splash and others go unnoticed.
Here are the design predictions for 2017
Color of the year 2017 bright apple green
Color in décor: deep tone, bold and confident colors
Mixed patterns
Faux finishes, faux materials
Luxurious textures
Navy is the new black
Artisan materials, instead of DIY accents
Raw white with texture
Appliances & rooms that fold up. Think tiny house movement
Black steel sash & glass doors
Laundry rooms
White kitchen cabinets with wood accents
Smooth faced cabinets
Full wall of tile rather than a traditional back-splash
Pantone 2017 Color of the Year: "Greenery"
---
Calendar of Events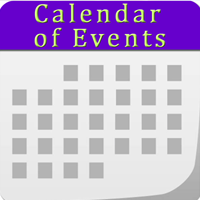 New Mexico has long been a center for arts, culture and gourmet food. With such a strong art market, there are hundreds galleries to explore and experience, along with a wide selection of thriving restaurants. Our Museums feature culture, history and traditions of the region and the world. Santa Fe, Taos County and beyond have something scheduled every night of the week all year long.
---
Entertainment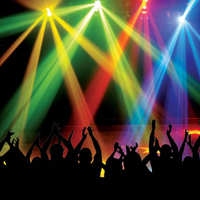 If there's one thing you can count on when spending time in New Mexico, it's the treasured experiences and wide selection of entertainment: music venues, great sporting events, theatrical and musical entertainment as well as year-round festivals.
From classes, festivals, music concerts and dance performances to theatrical offerings by local and touring groups, the performing artists work hard to keep its locals and visitors entertained by both New Mexico performers and acclaimed stars from around the world.


---
About Kachina Mountain Realty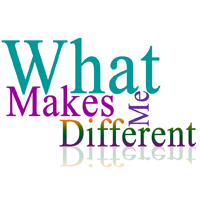 I am passionate about real estate development. I consider myself a "Dream Maker", and strive to help my clients manifest their dreams and lifestyle goals.
I believe that, "…the dreams which accompany all human actions should be nurtured by the places in which people live and work".
To promote this possibility, I encourages my clients to develop and share their dreams and lifestyle goals as part of the process of selling, buying or investing in property.
I have over twenty-nine years of business experience as an executive producer, web architect, social media marketer, business developer, architecture assistant, real estate marketing developer and real estate consultant.
I am a licensed real estate qualifying broker for Kachina Mountain Realty & an accredited ACRE® real estate consultant. I have worked in the Santa Fe & Taos real estate market for years. I specialize in working with buyers and sellers who are looking for a solid real estate investment.
Contact me, Dianne McKenzie, for your real estate transactions & let me help you manifest your dreams!
I am readily available by cell phone, text, (505.603.9300) & email. I return calls promptly, seven days a week!

---
Top Producer for the 2016 year!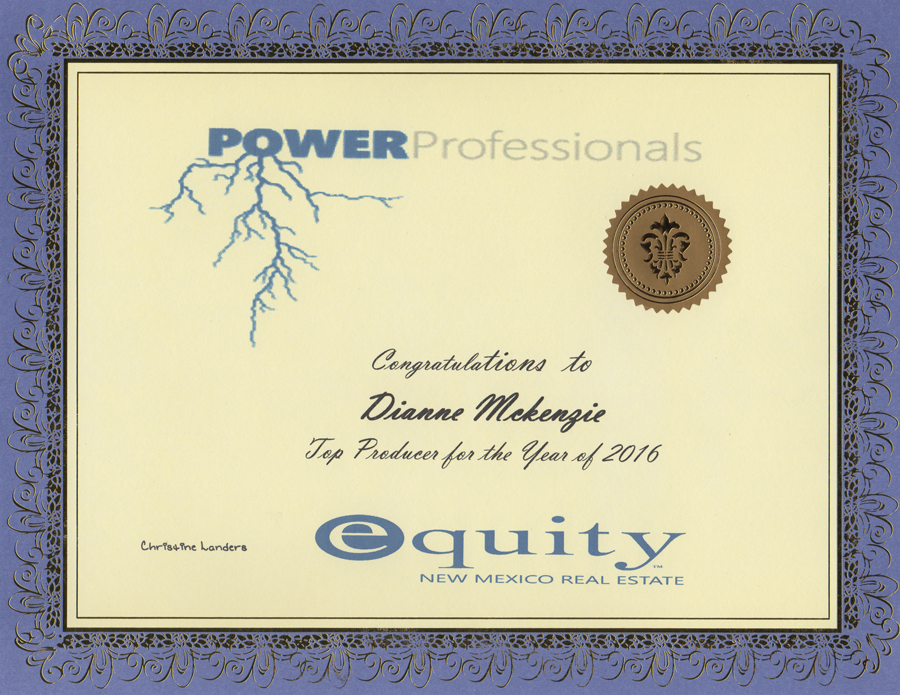 I received an award for "Top Producer" for 2016 from Chris Landers of Equity New Mexico. I am very grateful to all my clients who trusted me with their business.
While the Equity New Mexico real estate office on Aldea Plaza has closed, Kachina Mountain Realty is ready and available for tours and information. KMR will be opening an office later in this new year. In the meantime, as always, all real estate information and printouts of listings for Aldea, Santa Fe, Taos Ski Valley, Taos County and beyond are still available, just free for the asking. I can email you PDF listings per area, any time, once requested. Even better, I can take you on a tour of the properties you would like to visit. I represent Buyers and Sellers. Call me for a consultation today.
Save
Save
Save
Save
Save
Save
Save
Save
Save
Save
Save
Save
Save
Save