Eco Lifestyle And Home News – January 2022

Dear Friends, Clients, Business Associates and Neighbors,
January 2022, marks the sixty-ninth edition of Eco Lifestyle and Home Newsletter produced by Kachina Mountain Realty. We offer Real Estate & Lifestyle news in the email newsletter covering Santa Fe, Taos County and beyond.
In this edition, we offer the following:
COVID-19 UPDATE
Lifestyle: Resilience
Real Estate Market Update
Santa Fe Real Estate News
Taos County Real Estate News
Home Decor Insights:Pantone Color of the Year 2022: Very Peri
Sierra Updates!
Calendar of Event Links for Santa Fe, Taos Ski Valley, Taos County & all around New Mexico
Entertainment Links for Santa Fe, Taos County & around New Mexico
---
COVID-19
New Mexico COVID-19 update as of December 23, 2021:
1,150 New Cases, Totaling 342,649 With 44 New Deaths And 295,977 Recovered. And this highly transmissible variant may be responsible for more cases in the U.S. states. The Omincron variant may be associated with more severe disease for those who have underling health issues such as pulmonary, respiratory and immune issues, and therefore have a higher risk of hospitalization.
In the next few weeks we will know more about the new COVID-19 variant Omicron. The new Covid-19 variant 'Omicron' has triggered global alarm as governments around the world scrambled to impose new travel curbs
Mayo Clinic is tracking COVID-19 cases and forecasting hot spots.
All data and predictions include the delta variant and other SARS-CoV-2 variants. We expect data delays and reporting gaps through the holiday season. View any state information: https://www.mayoclinic.org/coronavirus-covid-19/map
Hot spots in New Mexico
The above map link shows a rolling average of daily cases for the past week. This is the best sign of hot spots. Mayo Clinic experts monitor this 7-day average instead of new cases, especially since local health departments have shifted their focus to vaccine reporting and no longer report case counts every 24 hours.
Bottom Line
Buckle up and hold tight, this pandemic is not over and we are not returning to "normal" any time soon!
It is important to note that private businesses and localities may maintain
mask and
social distancing
mandates, even for vaccinated
persons.
Please be mindful that many people who have been fully vaccinated may have underling health issues such as pulmonary, respiratory and immune issues, therefore they should still take precaution in wearing masks, as well as continue with social distancing.
What you can do
Get a COVID-19 vaccine as soon as it's available to you.
If you are fully vaccinated, you can return to many activities that you did before the pandemic — without wearing a mask, except where required by a rule or law. However, if you are in an area with substantial or high transmission of new cases in the past week, the CDC recommends wearing a mask indoors in public.
If you haven't had the COVID vaccine, you can take many steps to reduce your risk of infection.
What We Know
COVID-19 vaccines are effective at preventing COVID-19 disease, especially severe illness and death.
COVID-19 vaccines reduce the risk of people spreading COVID-19.
The Delta Variant is more infectious.
What We're Still Learning:
How effective are the vaccines against variants of the virus that causes COVID-19?
Early data show the vaccines masks work against some variants but could be less effective against others.
How well the vaccines protect people with weakened immune systems, including people who take immuno-suppressive medications.
How long COVID-19 vaccines can protect people?
As we know more, CDC will continue to update our recommendations for both vaccinated and unvaccinated people.
Resources & Links:
CORONA VIRUS
---
Lifestyle
Resilience
"Psychological resilience is defined as an individual's ability to properly adapt to stress and adversity. Stress and adversity can come in the shape of family or relationship problems, health problems, or workplace and financial worries." ~ Psychology Today
Resilience is the quality that allows some people to be knocked down by life and to come back stronger than ever. Instead of failure defining them, they find a way to rise from the ashes.
Cultivating a positive attitude, optimism, the ability to regulate emotions, and the ability to see failure as a form of helpful feedback, is what makes one resilient. Even after misfortune, resilient people often develop an outlook where they are able to change course and move on.
Resilience is a practiced art, the ultimate art of living. At the heart of resilience is a belief in oneself.
"Resilient people do not let adversity define them. They find resilience by moving towards a goal beyond themselves, transcending pain and grief by perceiving bad times as a temporary state of affairs." ~ Psychology Today
When something goes wrong, do you tend to bounce back or fall apart?
"When you have resilience, you harness inner strength that helps you rebound from a setback or challenge, such as a job loss, an illness, a disaster or the death of a loved one. If you lack resilience, you might dwell on problems, feel victimized, become overwhelmed or turn to unhealthy coping mechanisms, such as substance abuse." ~ Psychology Today
"Resilience won't make your problems go away — but resilience can give you the ability to see past them, find enjoyment in life and better handle stress. If you aren't as resilient as you'd like to be, you can develop skills to become more resilient." ~ Psychology Today
Factors that contribute to resilience include:
Close relationships with family and friends
A positive view of yourself and confidence in your strengths and abilities
The ability to manage strong feelings and impulses
Good problem-solving and communication skills
Feeling in control
Seeking help and resources
Seeing yourself as resilient (rather than as a victim)
Coping with stress in healthy ways and avoiding harmful coping strategies, such as substance abuse
Helping others
Finding positive meaning in your life despite difficult or traumatic events
Thank you for reading our newsletter & feel free to pass it on to other kindred spirits. ~ Dianne McKenzie & Sierra

---
Real Estate Market Update
Leading Economic and Housing Experts Predict Multiple Fed Interest Rate Hikes, Slowing Inflation and Home Price Growth in 2022
From National Association of Realtors
WASHINGTON (December 15, 2021) – Expect slower housing price appreciation, easing inflation and rising interest rates in 2022, according to a survey of more than 20 top U.S. economic and housing experts. Lawrence Yun, NAR chief economist and senior vice president of research, unveiled the consensus forecast today during NAR's third annual year-end Real Estate Forecast Summit.
For 2022, the group of experts predicted that annual median home prices will increase by 5.7%, inflation will rise 4% and the Federal Open Market Committee will twice increase the federal funds rate by 0.25%.
"Overall, survey participants believe we'll see the housing market and broader economy normalize next year," Yun said. "Though forecasted to rise 4%, inflation will decelerate after hefty gains in 2021, while home price increases are also expected to ease with an annual appreciation of less than 6%. Slowing price growth will partly be the consequence of interest rate hikes by the Federal Reserve."
Yun forecasts U.S. GDP to grow at the typical historical pace of 2.5%, barring any major, widespread transmission of the omicron COVID-19 variant. He expects the 30-year fixed mortgage rate to increase to 3.5% as the Fed raises interest rates to control inflation but noted this is lower than the pre-pandemic rate of 4%.
The housing market performed better than it has in 15 years in 2021, with an estimated 6 million existing-home sales. As mortgage rates tick up slightly, Yun predicts existing-home sales will decline to 5.9 million in 2022. He also forecasts a modest increase in housing starts to 1.67 million as the pandemic's supply chain backlogs subside.
The National Association of Realtors® is America's largest trade association, representing more than 1.5 million members involved in all aspects of the residential and commercial real estate industries.
---
Santa Fe Real Estate News
Aldea Real Estate Stats
2021 Stats: Sold, Pending, Listed

SOLD: 38 Homes, DOM 46 | 3 Lots, DOM 35
PENDING: 0 Homes | 0 Lots
LISTED: 1 Homes, Avg $839,000 | 1 Lots, Avg $100,000
Aldea de Santa Fe consists of 345 acres, with 205 acres of perpetual open space with 13 miles of walking trails, basketball & tennis courts, community center, (which offers yoga classes, exercise equipment & gathering space for events), a local cafe, superbly located in the high-value northwest corridor of Santa Fe County, with easy access to Highway 599, all just 10 minutes from downtown Santa Fe.
As of late October, 2021, the highest priced home sold is 6 W. Via Plaza Nueva, on the market 1 day with an offer, closed in 37 days. 3,00sqft, sold at $366.67 a sqft. for $1,100,000. This is the highest priced home that sold in Aldea.
Currently there is 1 home listed for sale.
Sold: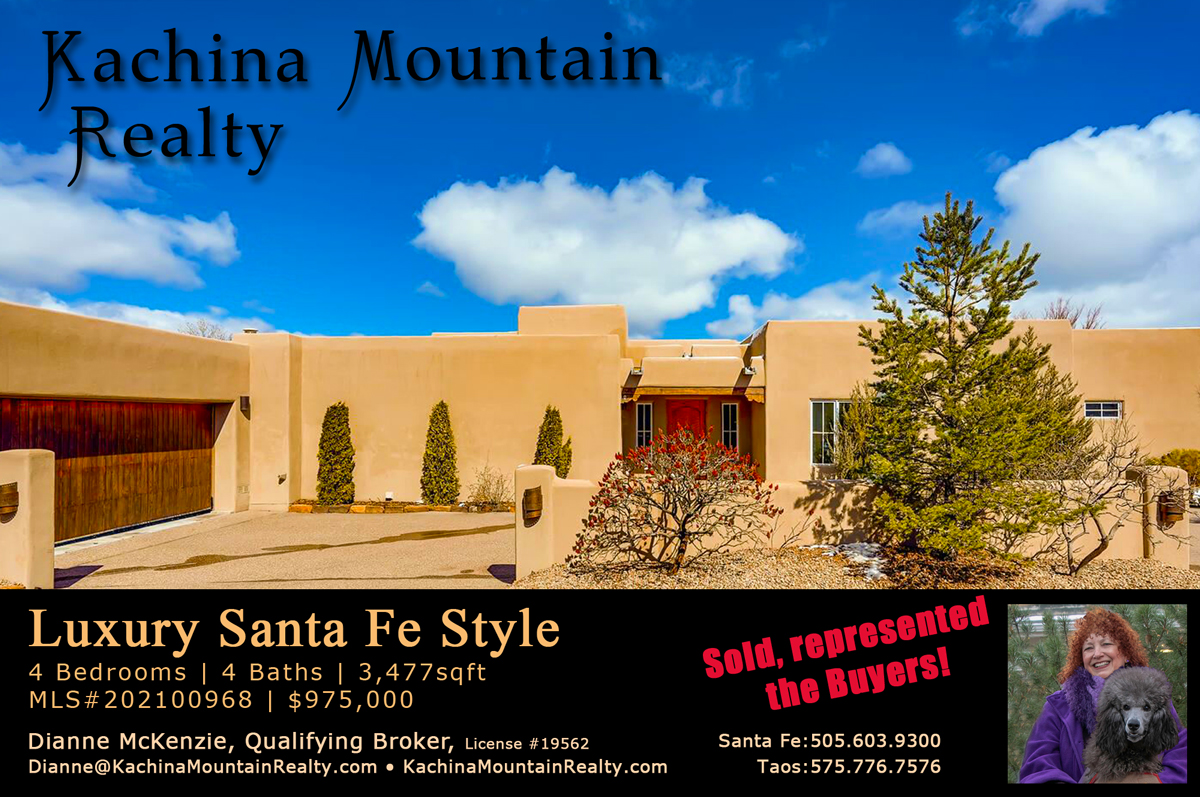 ---
Las Campanas Real Estate Stats
2021 Stats: Sold, Pending, Listed

SOLD: 92 Homes, DOM 57 | 72 Lots, DOM 138
PENDING: 23 Homes | 3 Lots
LISTED: 30 Homes, Avg $2,531,233| 31 Lots, Avg $256,898


Las Campanas is the only luxury master-planned community in Santa Fe. Stretching across 4,700 acres surrounded by pristine high desert, the community is comprised of exclusive neighborhoods. Las Campanas is also home to The Club at Las Campanas, where members can enjoy two award-winning Jack Nicklaus Signature golf courses, the 46,000 square foot Hacienda Clubhouse, a peerless Equestrian Center and the Fitness & Tennis Center, which includes a luxurious spa.
There are currently 92 homes for sale in Las Campanas
4 Homes under $1,000,000
88 Homes over $1,000,000
There are currently 72 Lots for sale in Las Campanas
22 Lots under $100,000
50 Lots over $100,000
Let me take you on a tour in Las Campanas!
---
Marketing Properties, Not Just Listing Properties
If you are thinking of selling your property, why not list it with a realtor who will market the property, not just list it in the MLS? By actively marketing your property, the property gets the most exposure to other realtors and to the general public through online blogging, email campaigns & the typical MLS exposure.
Call me, Dianne, 505.603.9300, to discuss your property needs, or for a tour of Lots & Homes in Aldea, Las Campanas and the Santa Fe region.
Taos Office: 575.776.7576
Visit the website for Santa Fe information: RealEstatePropertiesSantaFe.com
Visit the Kachina Mountain Realty company main website: KachinaMountainRealty.com
---
Taos Real Estate News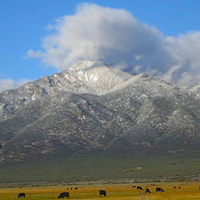 2021 Stats: Sold, Pending, Listed

*SOLD: 195 Homes, DOM 165 | 182 Lots, DOM 333
*PENDING: 106 Homes | 64 Lots
*LISTED: 38 Homes, Avg $701,578 | 182 Lots, Avg $226,748
* Areas tracked:
Lower North, Upper North, West North, Town of Taos, Taos Ski Valley, South West, South East
See map for areas »
Taos is very different than Santa Fe in many ways. With a population of 5,763 people and many surrounding neighborhoods, Taos is the 39th largest community in New Mexico. The greater Taos area is made up of several unincorporated areas and neighborhoods that separates out as if they were their own destinations or towns. Unincorporated areas around Taos have distinctive names that represent the ancient traditions of naming a place for a stream or topographic feature. Arroyo Hondo, Arroyo Seco and El Prado are all such places. These are not towns and have no political jurisdiction, they are simply places that help folks zero in on a very specific neighborhood. Within Taos itself are many such neighborhoods that may comprise no more than six "blocks."
Selling real estate in Taos county is challenging for sellers, buyers and realtors, as the typical closing time for a property averages 90+ days, compared to under 30 days in Santa Fe. I have closed properties in Santa Fe under 20 days. There is a shortage of title companies which the realtors can work with in Taos. The back log of properties waiting to close often creates buyers to back out and leave the sellers in the same cycle for closing when the next offer comes in. Many buyers become frustrated as their lenders charge additional hold fees or back out all together. Below are some statistics that highlight the problem.
Recently, I have received inquiries from out of town buyers who are researching homes in the Taos area. These buyer profiles are looking to live in a safe community, with a country atmosphere, small homes, with flexible spaces.
Buyers are wanting to move to the area, but can't find the properties that offer amenities that don't include huge HOA fees. They want walking trails, localized eateries, a small grocery store, community activities and a sense of neighborhood. They are either downsizing their home and retiring or wanting a second home. They are wanting to go smaller, but the quality of their lifestyle and home features are upscale.
"Does such a community even exist?" they ask.
In the coming months, I will be featuring such a community.
If you have been thinking about selling your home, now is probably a good time. Inventory is low and the demand for quality homes is up.
Call our Taos Office: 575.776.7576
---
Home Decor Insights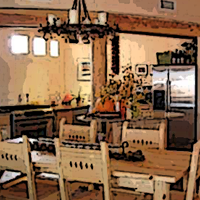 Pantone Color of the Year 2022: Very Peri
As any graphic artist or designer will tell you, global color authority Pantone released its highly anticipated color of the year honors in December 2021. For 2022, red and blue hues come together for a brand new shade: Pantone 17-3938, aka Very Peri.
This periwinkle is bold, not blushing, and I love it. It also falls in line with trend predictions that blues, from indigo to powder, will be big in 2022 and 2023, because they create relaxing vibes and tranquil feels.

How to Use Pantone Color of the Year 2022
Pantone has created four unique color palettes featuring PANTONE 17-3938 Very Peri to help you bring this year's special shade into your designs. Each palette conveys a different mood, illustrating PANTONE 17-3938 Very Peri's versatility. Each palette additionally features three suggested color combinations integrating PANTONE 17-3938 Very Peri.
CREATE WITH PANTONE 17-3938 VERY PERI
Pantone Connect, a digital color platform for designers available on web, via mobile apps, and as an extension for Adobe® Creative Cloud®, includes four different pre-loaded color palettes featuring Very Peri. These Color of the Year-themed palettes, along with every other Pantone Colour, are available to share, save, and use in your design files within Adobe Photoshop®, Illustrator®, and InDesign®. With a free Pantone Connect account, designers can access many other time-saving features to find inspirational colors, save color palettes, and design with achievable Pantone Color.





How will you use Very Peri this year?
For ideas on decorating with spring in mind, check out Pinterest and explore a whole new way to spend your time online and check out my Pinterest page: KachinaRealty Happy pinning!
While you are surfing the "net" check out Flipboard for a variety of news and lifestyle reading.
---
Sierra
CFO, (Chief Fun Officer)
Our 2.9 year old female silver standard poodle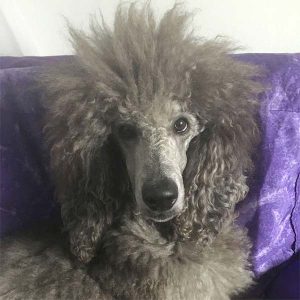 December 1-31, 2021
December has been busy with the holiday planning, even if it is only the three of us. There is still plenty of baking and winter decorating. The weather in Taos has been unseasonably warm with no snow. There was a major wind storm early morning December 15 that knocked out power and damaged homes and utility poles. Sierra stayed cozy and warm while we all cuddled on our bed, waiting for the storm to pass. She is very easy going, so she just enjoyed the extra cuddles.
I weigh & measure Sierra once a month, so here are her stats as of November 30, 2021: 14″ collar, girth: 24″, height to shoulder: 25″ weight: 33 lbs (Sierra has gained 1/2lbs).
We are all looking forward to the New Year! Let's hope this is the year to end Covid, end Climate Change, end World Hunger and achieve Peace in our country and around the world! Be brilliant, as if your life depends upon it, because it does!
Photos for the Month of December 2021 »
You really need to watch Sierra's videos as they capture her spirit!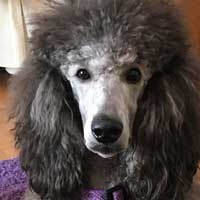 Here is the link to Sierra's Videos »
Sierra's 1st video explains who she is and her new role at Kachina Mountain Realty. In Sierra's 2nd video she talks about Dianne's role at Kachina Mountain Realty in the era of COVID-19. In Sierra's 3rd video, Sierra talks about selling and buying real estate during the COVID-19 pandemic. In Sierra's 4th video she talks about how staying safe in the era of COVID-19.
Sierra's web page: www.diannemckenzie.com/sierra
More photos will be continually posted on her own web page, so check back monthly, as we chronicle her life with us!
---
Calendar of Events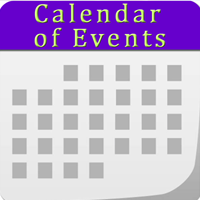 New Mexico has long been a center for arts, culture, classes and gourmet food. With such a strong art market, there are hundreds galleries to explore and experience, along with a wide selection of thriving restaurants. Our Museums feature culture, history and traditions of the region and the world. Santa Fe, Taos County and beyond have something scheduled every day & night of the week, all year long.
---
Entertainment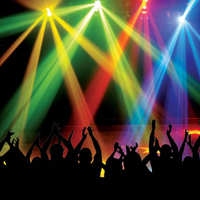 If there's one thing you can count on when spending time in New Mexico, it's the treasured experiences and wide selection of entertainment: music venues, great sporting events, theatrical and musical entertainment as well as year-round festivals.
From festivals, music concerts and dance performances to theatrical offerings by local and touring groups, the performing artists work hard to keep its locals and visitors entertained by both New Mexico performers and acclaimed stars from around the world.
---
About Kachina Mountain Realty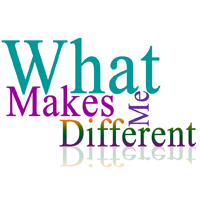 I am passionate about real estate development. I consider myself a "Dream Maker", and strive to help my clients manifest their dreams and lifestyle goals.
I believe that, "…the dreams which accompany all human actions should be nurtured by the places in which people live and work".
To promote this possibility, I encourages my clients to develop and share their dreams and lifestyle goals as part of the process of selling, buying or investing in property.
I have over thirty years of business experience as an executive producer, web architect, social media marketer, business developer, architecture assistant, real estate marketing developer and real estate consultant.
I am a licensed real estate qualifying broker for Kachina Mountain Realty & an accredited ACRE® real estate consultant. I have worked in the Santa Fe & Taos real estate market for years. I specialize in working with buyers and sellers who are looking for a solid real estate investment.
Contact me, Dianne McKenzie, for your real estate transactions & let me help you manifest your dreams!
I am readily available by cell phone, text, (505.603.9300) & email. I return calls promptly, seven days a week!
Taos Office: 575.776.7576

---
Go Green: Recycle This E-Newsletter!

After you've enjoyed our Eco Lifestyle and Home newsletter, please recycle it by emailing it to a family member, friend, neighbor or coworker!
---