Eco Lifestyle And Home News – February 2020

Dear Friends, Clients, Business Associates and Neighbors,
February 2020 marks the thirty-eighth edition of Eco Lifestyle and Home Newsletter produced by Kachina Mountain Realty. We offer Real Estate & Lifestyle news in the email newsletter covering Santa Fe, Taos Ski Valley, Taos County and beyond.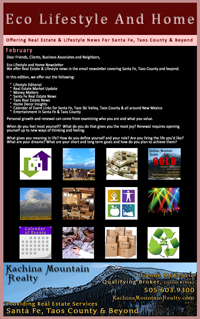 In this edition, we offer the following:
Lifestyle: Loving Kindness
Real Estate Market Update
Money Matters
Santa Fe Real Estate News
Taos County Real Estate News
Home Decor Insights
Sierra Updates!
Calendar of Event Links for Santa Fe, Taos Ski Valley, Taos County & all around New Mexico
Entertainment Links for Santa Fe, Taos County & around New Mexico
---
Lifestyle
When we practice loving kindness we develop our ability to connect and care for ourselves and others in a way that deeply fulfills our wishes to be happy and peaceful.
Through this practice the quality of patience, compassion, and equanimity are cultivated. Practicing loving kindness opens our hearts and minds.
February is the month of love, and Valentine's Day is the day we celebrate all forms of love: love for our significant other, for our family, friends and animal companions. So this month's theme is centered around Love.
Loving kindness is a state of mind that can be cultivated in each of us. If our thoughts help determine our reality, then when we cultivate loving kindness, we increase our sense of well-­‐being and joy.
Meditation is about training the mind and heart to live in a way that allows us to be truly happy with our life as it is right now.
The practice of loving kindness meditation can lead to shifts in people's daily experiences of a wide range of positive emotions, including love, joy, gratitude, contentment, hope, pride, interest, amusement and awe. Loving kindness meditation has been shown to increase social connectedness, consciousness and social action.
Anyone can practice loving kindness meditation by sitting quietly and contemplating thoughts of kindness. Start with sending thoughts of loving kindness to yourself, using simple phrases such as:
"May I be peaceful. May I be joyful. May I be happy. May I be free from suffering. May I have mental happiness. May I have physical happiness. May I have ease of well-­‐being."
"Just as I wish to be filled with loving kindness, may you be be joyful."
You can add your own phrases.
Then turn your thoughts to a benefactor who you feel deep gratitude, and say, "Just as I wish to be filled with loving kindness, so may you be filled with loving kindness." And continue sending them blessing using the phrases above, "May you be…." etc. Next, turn your thoughts to a beloved friend or family member and continue with your thoughts of loving kindness. Afterward, turn your attention to a neutral person and send them blessings. Finally, turn your thoughts to a difficult person, sending them thoughts of loving kindness. This simple meditation practice can be done daily. (For more detailed instructions on Loving Kindness Meditation, visit TheJourneyWithin.biz
It is easier to send thoughts of loving kindness to people we care for, and much harder to do for difficult people in our lives. But when we realize that any unskillful action comes from greed, ignorance, or fear, we can neutralize our feelings for difficult people and open up our hearts to become more compassionate. Cultivating loving kindness is a lifetime practice, which is why it is called loving kindness meditation PRACTICE, as you are provided with a lifetime of opportunities … well, too, practice!
Thank you for reading our newsletter & feel free to pass it on to other kindred spirits. ~ Dianne McKenzie
---
Real Estate Market Update
Existing-Home Sales Climb 3.6% in December
WASHINGTON (January 22, 2020) – Existing-home sales grew in December, bouncing back after a slight fall in November, according to the National Association of Realtors®. Although the Midwest saw sales decline, the other three major U.S. regions reported meaningful growth last month.
Total existing-home sales,1 https://www.nar.realtor/existing-home-sales, completed transactions that include single-family homes, townhomes, condominiums and co-ops, increased 3.6% from November to a seasonally-adjusted annual rate of 5.54 million in December. Additionally, overall sales took a significant bounce, up 10.8% from a year ago (5.00 million in December 2018).
On a full-year basis, total existing-home sales ended at 5.34 million, the same level as in 2018, as sales in the South region (+2.2%) offset declines in the West (-1.8%) and Midwest (-1.6%), as the Northeast remained unchanged.
Lawrence Yun, NAR's chief economist, said home sales fluctuated a great deal last year. "I view 2019 as a neutral year for housing in terms of sales," Yun said. "Home sellers are positioned well, but prospective buyers aren't as fortunate. Low inventory remains a problem, with first-time buyers affected the most."
The median existing-home price2 for all housing types in December was $274,500, up 7.8% from December 2018 ($254,700), as prices rose in every region. November's price increase marks 94 straight months of year-over-year gains. "Price appreciation has rapidly accelerated, and areas that are relatively unaffordable or declining in affordability are starting to experience slower job growth," Yun said. "The hope is for price appreciation to slow in line with wage growth, which is about 3%."
Regional Breakdown
Compared to last month, December sales increased in the Northeast, South and West regions, while year-over-year sales are up in each of the four regions. Median home prices in all regions increased from one year ago, with the Midwest region showing the strongest price gain.
---
Money Matters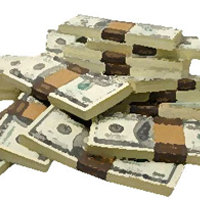 2020 Economic Outlook
It's hard to avoid recession chatter these days. Fueling such talk has been a slowdown in the pace of the economic growth in 2019 and the widespread expectation that the long-running economic expansion, which began in June 2009, is nearing its end. The economy is expected to grow modestly—by 2.2%—in 2020, barely higher than the projected growth of 2.1% in 2019, and much slower than the 2.9% expansion in 2018, when the economy got an initial boost from the federal Tax Cuts and Jobs Act.
Still, National Association of REALTORS® Chief Economist Lawrence Yun says a recession is unlikely in the year ahead. "We expect 2020 will be a year of slower growth but not a recession year. However, an all-out trade war would lead to an economic downturn in nearly every country, including the U.S.," he says.
1. Unemployment Stays Low
2. Mortgage rates to sustain housing demand
3. Modest improvement in housing supply
4. Commercial: Bright Outlook for Multifamily and Industrial Properties
---
Santa Fe Real Estate News
Aldea Stats
2020 Stats: Sold, Pending, Listed
SOLD: 4 Homes, DOM 52 | 0 Lots, DOM 0
PENDING: 5 Homes | 0 Lots
LISTED: 5 Homes, Avg $533,600 | 4 Lots, Avg $72,750
Sales of homes in 2019 (23) are down compared to 2018 (36) and sold lots are also down in 2019 (0) vs in 2018 (3). The Santa Fe real estate market has slowed some this fourth quarter.
Aldea de Santa Fe consists of 345 acres, with 205 acres of perpetual open space with 13 miles of walking trails, basketball & tennis courts, community center, (which offers yoga classes, exercise equipment & gathering space for events), a local cafe, superbly located in the high-value northwest corridor of Santa Fe County, with easy access to Highway 599, all just 10 minutes from downtown Santa Fe.
Aldea listings are very limited at this time.
---
Featured Home For Sale In Santa Fe
3 Altura Vista in Aldea
3 Bedrooms, 3 Baths – 2,234 sqft Price: $ 560,000*
This finely crafted hacienda-styled open floor plan is the quintessential Santa Fe lifestyle coveted courtyard home, designed & built by award winning Casa De Vistas. Upscale custom artisan old world finishes throughout flow graciously to the walled courtyard & include architectural elements: ample skylights, handmade antiqued alder cabinets, hand adzed wood doors with iron hardware, custom hand-crafted iron sconces & chandeliers, oversized beams with 11ft high ceilings in the living & dining room, 2 wood-burning/gas lighter fireplaces, vintage exterior courtyard entry doors, travertine tile floors with carpeted bedroom floors.
The gourmet kitchen opens to the living dining area which includes generous granite tile counter tops with island & eating bar, stainless steel appliances, laundry area with sink & extra storage behind custom wood doors.
The spacious primary master suite is located off the kitchen & is accented with a tray ceiling, raised kiva wood-burning/gas lighter fireplace with wood storage, large walk in closet, opening to the tranquil courtyard. The elegantly appointed master bath features an custom old world vanity with double sinks, granite tile countertop, skylight, large glass/tile shower, and a separate whirlpool tub.
The guest wing serves as a second master suite bedroom at the other side of the courtyard home. The 2nd bathroom doubles as the guest bath & house bath.
Accessed from the outside rear courtyard & located above the garage, is the upstairs casita, which could be used as a 3rd bedroom, office or studio, which includes a full bath & large closet.
T
he casita balcony has spectacular unobstructed views in all directions to the Sangre de Cristo, Jemez Mountain ranges & a glimpse south to the Sandias. Beautiful sunsets and night views of Los Alamos city lights.
The outdoor walled courtyard is a sanctuary & affords gracious living complete with: patina stained & stamped concrete exterior pathways, mature low maintenance landscaping, covered private portal entry & a charming hacienda type fountain. Private & secure, this oasis opens adjacent to dedicated greenbelt open space front & rear of the home on a quiet street with no through traffic. Attached, finished two-car garage, extra storage area, with additional onsite parking for two cars in the rear of the private driveway that support two other courtyard homes only.
Coveted property in prime location high on the ridge top in Aldea with a central Plaza, 10 minutes to town, but yet far enough to enjoy the natural surroundings & community amenities: walking trails, community center, sports courts, & café.
*This property is listed "for sale by owner". Photos courtesy of the seller. I do not represent the owners/sellers. I am representing only buyers for this property.
Call me to schedule a showing, 505.603.9300.
Home details*: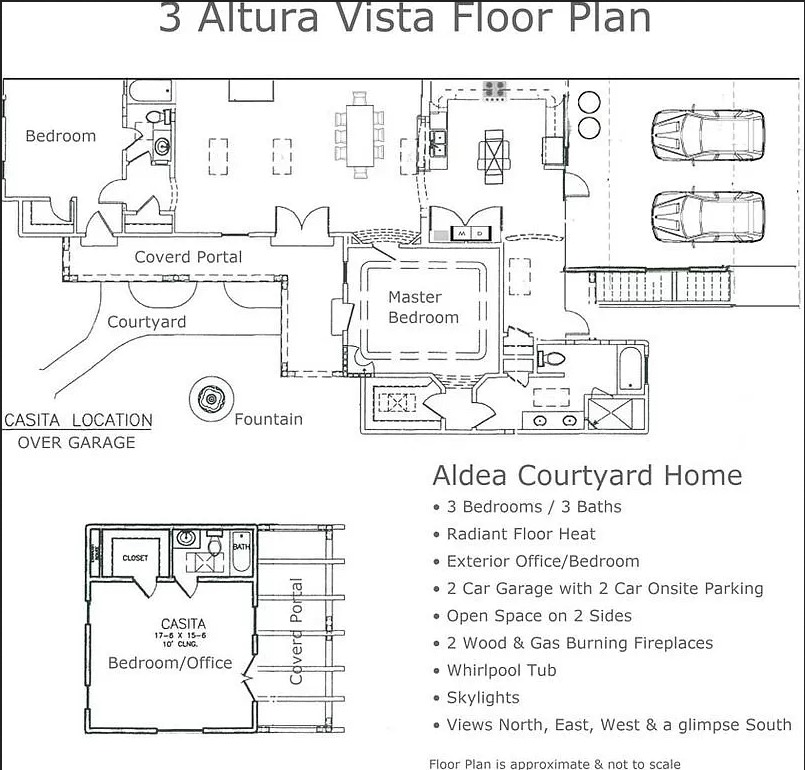 Home:

Two story courtyard home

Old world finishes

Gourmet kitchen

3 Bedrooms

3 Bathrooms

Master en suite

Walk in closet

Upstairs Casita with private entrance

2 Car Garage

Skylights throughout

Yard:

Landscaped front courtyard & fountain

Drip System

Great for entertaining

Covered portal.

HOA Dues:

Heating:

2 Wood/gas burning fireplaces

Radiant floor heating, internet controlled

New heat pump & water heater

Flooring:

Travertine Tile

Carpet in bedrooms

Views:

North, east, west, & south

Appliances:

Microwave

Gas Range/Oven

Refrigerator

Dish Washer

Washer/Dryer
---
Las Campanas Real Estate News
2020 Stats: Sold, Pending, Listed
SOLD: 3 Homes, DOM 227 | 0 Lots, DOM 0
PENDING: 10 Homes | 23 Lots
LISTED: 31 Homes, Avg $2,014,225 | 71 Lots, Avg $185,222
Sales increased in Las Campanas in 2019 for homes (61) vs 2018 (56) and land sales increased in 2019 (44) vs 2018 (43). New inventory of lots and newly built homes have boosted sales in 2019.
Las Campanas Realty recently shared that 2018 was a record year in terms of sales and average sale prices since the downturn a decade ago for both the developer and the overall community. Average home prices for resales (excluding new construction) increased 9%, while average homesite prices increased 12.5% for the overall community and 15% for the developer. The demand for many to find the perfect location to enjoy the best four-season weather in the nation, a world-class private club and a special city that is recognized for its rich culture and diverse art community, makes Santa Fe the perfect fit. "Many buyers this year were already sold on Santa Fe and Las Campanas. They just needed to find the perfect site within the Las Campanas community," says Jonathan Bartlett, VP of Sales for Las Campanas Realty.
Las Campanas is the only luxury master-planned community in Santa Fe. Stretching across 4,700 acres surrounded by pristine high desert, the community is comprised of exclusive neighborhoods. Las Campanas is also home to The Club at Las Campanas, where members can enjoy two award-winning Jack Nicklaus Signature golf courses, the 46,000 square foot Hacienda Clubhouse, a peerless Equestrian Center and the Fitness & Tennis Center, which includes a luxurious spa.
There are currently 31 homes for sale in Las Campanas.
1 Homes under $1,000,000
30 Homes over $1,000,000
There are currently 71 Lots for sale in Las Campanas.
23 Lots under $100,000
48 Lots over $100,000
Let me take you on a tour in Las Campanas!
---
Marketing Properties, Not Just Listing Properties
If you are thinking of selling your property, why not list it with a realtor who will market the property, not just list it in the MLS? By actively marketing your property, the property gets the most exposure to other realtors and to the general public through online blogging, email campaigns & the typical MLS exposure.
Call me, Dianne, 505.603.9300, to discuss your property needs, or for a tour of Lots & Homes in Aldea, Las Campanas and the Santa Fe region.
Taos Office: 575.776.7576
Visit the website for Santa Fe information: RealEstatePropertiesSantaFe.com
Visit the Kachina Mountain Realty company main website: KachinaMountainRealty.com
---
Taos Real Estate News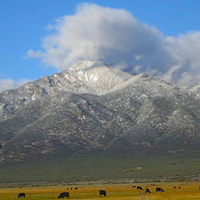 2020 Stats: Sold, Pending, Listed
*SOLD: 8 Homes, DOM 109 | 2 Lots, DOM 251
*PENDING: 26 Homes | 8 Lots
*LISTED: 129 Homes, Avg $620,398 | 217 Lots, Avg $163,594
* Areas tracked:
Lower North, Upper North, West North, Town of Taos, Taos Ski Valley, South West, South East
See map for areas »
Recently, I have received inquiries from out of town buyers who are researching homes in the Taos area. These buyer profiles are looking to live in a safe community, with a country atmosphere, small homes, with flexible spaces. They are wanting to move to the area, but can't find the properties that offer amenities that don't include huge HOA fees. They want walking trails, localized eateries, a small grocery store, community activities and a sense of neighborhood. The are either downsizing their home and retiring or wanting a second home. They are wanting to go smaller, but the quality of their lifestyle and home features are upscale. "Does such a community even exist?" they ask.
In the coming months, I will be featuring such a community.
If you have been thinking about selling your home, now is probably a good time. Inventory is low and the demand for quality homes is up.
Call our Taos Office: 575.776.7576
---
Home Decor Insights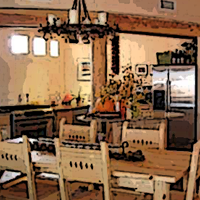 So what are the design trend predictions for 2020?
Here are some thoughts from various articles on the web that predict what interior design styles that will be trending this year:
Two-Tone Kitchens
Unique Rugs
Handmade Goods
Bold Trim And Ceilings (wallpaper is in)
Layered Patterns & Textures
Colors Will Become The New Neutrals
Countryside Chic
Sustainable Materials
Jewel Tone painted walls & wallpaper
Ethnic accents
What styles are you wanting to explore in your own home?
For ideas on decorating with spring in mind, check out Pinterest and explore a whole new way to spend your time online and check out my Pinterest page: KachinaRealty Happy pinning!
While you are surfing the "net" check out Flipboard for a variety of news and lifestyle reading.
---
Sierra
iCFO, (in-training Chief Fun Officer)
silver standard poodle puppy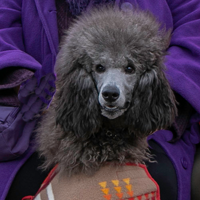 Sierra: January 2020
Sierra & her litter mates are 10 months old as of January 18, 2020. Happy birthday to all. I weigh & measure Sierra once a month so here are her stats. She has not gained any weight since November 18, but she has grown 1/2″ taller, same girth & neck as in December: collar: 14″, girth: 24″, height to shoulder: 24″ weight: 32lbs.
Sierra does not have much interest in food & is becoming quite the fussy eater. Photos are all from this January 2020. The sleeping photo is from late New Years eve. Taos had 6″ snow recently & Sierra loves to run in her own "race track" around the yard. I finally got her coat combed out, brushing daily now takes less time. Her coat is very thick and coming in more silver.
Here is the video link: Sierra January 2020 »
Sierra's web page: www.diannemckenzie.com/sierra More photos will be continually posted on her own web page, so check back monthly, as we chronicle her life with us!
---
Calendar of Events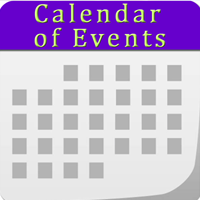 New Mexico has long been a center for arts, culture, classes and gourmet food. With such a strong art market, there are hundreds galleries to explore and experience, along with a wide selection of thriving restaurants. Our Museums feature culture, history and traditions of the region and the world. Santa Fe, Taos County and beyond have something scheduled every day & night of the week, all year long.
---
Entertainment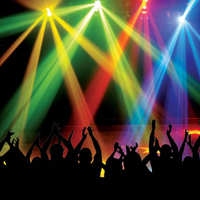 If there's one thing you can count on when spending time in New Mexico, it's the treasured experiences and wide selection of entertainment: music venues, great sporting events, theatrical and musical entertainment as well as year-round festivals.
From festivals, music concerts and dance performances to theatrical offerings by local and touring groups, the performing artists work hard to keep its locals and visitors entertained by both New Mexico performers and acclaimed stars from around the world.
---
About Kachina Mountain Realty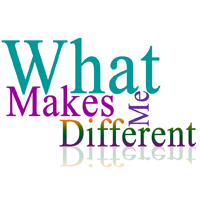 I am passionate about real estate development. I consider myself a "Dream Maker", and strive to help my clients manifest their dreams and lifestyle goals.
I believe that, "…the dreams which accompany all human actions should be nurtured by the places in which people live and work".
To promote this possibility, I encourages my clients to develop and share their dreams and lifestyle goals as part of the process of selling, buying or investing in property.
I have over thirty years of business experience as an executive producer, web architect, social media marketer, business developer, architecture assistant, real estate marketing developer and real estate consultant.
I am a licensed real estate qualifying broker for Kachina Mountain Realty & an accredited ACRE® real estate consultant. I have worked in the Santa Fe & Taos real estate market for years. I specialize in working with buyers and sellers who are looking for a solid real estate investment.
Contact me, Dianne McKenzie, for your real estate transactions & let me help you manifest your dreams!
I am readily available by cell phone, text, (505.603.9300) & email. I return calls promptly, seven days a week!
Taos Office: 575.776.7576

---
Go Green: Recycle This
E-Newsletter!

After you've enjoyed our Eco Lifestyle and Home newsletter, please recycle it by emailing it to a family member, friend, neighbor or coworker!
---