Eco Lifestyle And Home News –August 2020

Dear Friends, Clients, Business Associates and Neighbors,
August 2020 marks the forty-forth edition of Eco Lifestyle and Home Newsletter produced by Kachina Mountain Realty. We offer Real Estate & Lifestyle news in the email newsletter covering Santa Fe, Taos Ski Valley, Taos County and beyond.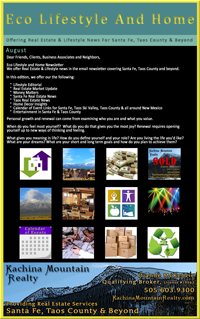 In this edition, we offer the following:
COVID-19 UPDATE
Lifestyle: Community
Real Estate Market Update
Money Matters
Santa Fe Real Estate News
Taos County Real Estate News
Home Decor Insights
Sierra Updates!
Calendar of Event Links for Santa Fe, Taos Ski Valley, Taos County & all around New Mexico
Entertainment Links for Santa Fe, Taos County & around New Mexico
---
COVID-19
Update on COVID-19
COVID-19 is not going away soon. All around the country, places that opened up are seeing spikes in those effected by the virus. While New Mexico has opened up many businesses, we still need to wear face masks, practice social distancing, and wash hands for at least 20 seconds. I also urge people to wear disposable gloves while grocery shopping and touching surfaces outside your homes. We can not become complacent and start relaxing. Even if you catch the virus and have only minor symptoms, people are reporting lung damage and other horrible side effects many months later. Some people have got the virus twice and are permanently effected.
City of Santa Fe Passes Law Requiring Face Coverings with Penalties
As of June 10, 2020, the City of Santa Fe adopted a new law requiring face coverings for any person over the age of 15 when: waiting outside a building or inside a building open to the public; interacting with people in outdoor spaces; engaging in business activities in private spaces; utilizing public or private transportation; and walking in public where maintaining a distance of 6 feet is not possible. Any person found guilty of a violation shall be guilty of an infraction punishable by a written warning for a 1st violation and a fine not exceeding $50 for each subsequent violation.
Public Health Emergency Order Clarifying that Current Guidance Documents, Advisories, and Emergency Public Health Orders Remain in Effect July 13, 2020
The purpose of the amended Public Health Emergency Order is to amend restrictions on mass gatherings and business operations, which were implemented in response to the spread of the Novel Coronavirus Disease 2019 ("COVID-19"). Continued social distancing and self-isolation measures are necessary to protect public health given the potentially devastating effects that could result from a rapid increase in COVID-19 cases in New Mexico. While this Order continues some loosened restrictions on mass gatherings and business operations, the core directive underlying all prior public health initiatives remains intact;
all New Mexicans should be staying in their homes for all but the most essential activities and services. When New Mexicans are not in their homes, they must strictly adhere to social distancing protocols and wear face coverings to minimize risks.
These sacrifices are the best contribution that each of us can individually make to protect the health and wellbeing of our fellow citizens and the State as a whole. In accordance with these purposes, this Order and its exceptions should be narrowly construed to encourage New Mexicans to stay in their homes for all but the most essential activities.
Face masks will be with us for the next year or more, so why not have several on hand. Some people are wearing face masks as part of a fashion statement, with coordinated face masks to work with their clothing. Others are buying very expensive tech face masks, which can look very hip. Our face masks are very simple. Recycled 2 layers of cotton fabric with 1 layer of non woven interfacing, a nose bridge, and adjustable/replaceable elastic around the ears.
Making Face Masks For Family, Friends & Clients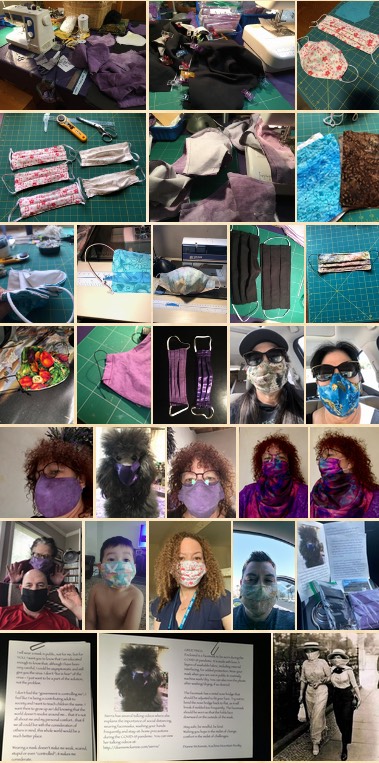 Since March 2020, my sister, Valarie McKenzie, and I (Dianne McKenzie) have been making face masks for family, friends, neighbors and clients to be worn during the COVID-19 pandemic. Valarie lives in Las Vegas, Nevada, working as a massage therapist extraordinaire at the Bellagio Spa and is an amazing healer. She, like most of us, is basically out of work, as the Spa is closed during the COVID-19 pandemic. While realtors are considered essential businesses (most buyers & sellers are on hold for now), massage therapists are not able to work on clients. So during our "down time", we started making face masks to give away for free.
Valarie and I come from several generations of seamstresses. Our Nana, was a "select gown" dressmaker in New Zealand and taught me to sew at a very early age. Our mother sewed all our clothes until I was in middle school, when I learned to sew all my own clothes. I was 25 years old before I bought my first "store bought dress". Valarie learned to sew on her own. While we now live several states away from each other, we talk on our cell phones (FaceTime) almost every day.
We decided that since we both had a stock pile of fabric on hand, and had extra time to volunteer, that we should start sewing face masks. We have experimented with several designs and we are now settled on our version 4 of our face mask project. We have had lots of delays in making the masks working on a part time basis, as supplies for fabric, interfacing, elastic and nose bridges have been on back order from all internet sources.
Our version 4 face mask is to be worn when one is around other people. The face masks are designed by Valarie & Dianne, made with love, and 3 layers of washable fabric, including internal interfacing, for added protection. Wear your mask when you are out in public and routinely wash/dry. Together and part time, we have made over 150 face masks & are giving them away for free to family, friends, neighbors & clients (and anyone who needs a face mask, please contact me).
The face mask in our version 4 has a metal nose bridge that should be adjusted to fit your face. Try not to bend the nose bridge back to flat, as it will break if molded too frequently. The adjustable ear loops can be tightened, loosened or replaced as needed. The face mask should be worn so that the ear loop seam is on the inside of the mask.
Sierra, our silver standard poodle, has also become involved in our face mask efforts, by participating in several talking videos where she explains the importance of wearing face masks when around other people, social distancing, washing your hands frequently and stay-at-home precautions during the COVID-19 pandemic. You can view her talking videos at: http://DianneMckenzie.com/sierra/
PayPal Donations Needed for Face Mask Making
I have run out of some basic materials for now, therefore, I am taking a break from face mask sewing until we can fund our face mask making project (about $200 is needed for basic supplies, more to purchase additional fabric, once we run out). We are not purchasing any more materials until we can raise the money to keep making face masks. Once we reach our goal, we will order supplies and we will continue to make face mask and give them away for free to anyone who needs a face mask. While we each have the time to make the face masks, we need our own personal financial resources to go to our living expenses during this pandemic, especially since we do not know how long the pandemic will last and what the outcome will be. If you want to contribute to the material costs of making face masks, you can donate supplies and/or funds by contacting us (artist@diannemckenzie.com) or donating funds to our Paypal Account:
We would like to hear from you.
What are your needs? How can we help you?
Resources & Links:
CORONA VIRUS
---
Lifestyle
Community
Definitions:
"A group of people living in the same place or having a particular characteristic in common."
"A feeling of fellowship with others, as a result of sharing common attitudes, interests and goals."
"A community is a social unit of any size which can gather physically or virtually that shares common values."
How do you create community where you live & work? What makes for a successful, inclusive community?
An online community is a virtual community whose members interact with each other via the Internet. Online communities require membership. An online community can act as an information system where members can post, comment on discussions, give advice or collaborate. Online communities have become a way for people to interact, who have either known each other in real life or met online. The most common forms people communicate through are chat rooms, forums, email lists or discussion boards. Most people now rely on social networking sites to communicate with one another. People also join online communities through video games, blogs & virtual worlds.
Community is shifting as we embrace the internet technology, which is changing how we create & participate in communities. Most notably Facebook has the largest appeal to mostly the 30 something & below, but also is now blurring age participation. The smart phone messaging adds to creating community where you can share your whereabouts with friends. Pinterest, which is another online community, made up of mostly women, (but that is shifting), is a pin board of pictures ranging from home décor, technology, fashion, gardening, food travel & much more.
When you want to find information where do you turn to?
For me it is the online community. For health issues either with people or pets it's Earthclinic.com, webmd.com & others. For news, it is all online, as I never read print news papers anymore. For weather, I turn to weather.com or weather.gov. When shopping online, I read the online reviews & comments, which help govern my decisions.
It seems that the online community has taken over as we turn to the internet for information. But what about our immediate physical community, how are we connected to our local community? By participating & reaching out, volunteering & getting involved with civic, social & personal actions, we can enhance the community we live in. As our online community grows, we need to remember to interact with our physical community that surrounds us. Think globally & act locally needs to include, "& in person". I know I spend an enormous amount of my daily schedule online, often with very little in person interaction. Emails, texting, researching online, reading online, & working online, are more common than interacting with people in person. I am attempting to spend more time in the flesh with people. Good thing I have a standard poodle, Sierra, & I live with my husband, (even though we text each other throughout our day), otherwise I would live as a hermit!
Thank you for reading our newsletter & feel free to pass it on to other kindred spirits. ~ Dianne McKenzie
---
Real Estate Market Update
Local New Mexico Guidelines for Real Estate Showings
COVID-19 Guidelines for In-Person Open Houses
Please adhere to the following recommendations to minimize the exposure of REALTORS®, clients, and the public to COVID-19. These guidelines are for the protection of Sellers, Buyers, Realtors and the general public.
Prior to an Open House
Virtual Tours for a property should be recommended before any in-person showings
Discuss with seller the precautions that will be taken and adhere to any specific requirements requested
Maintain one entry into a home
Turn on lights, open closets, cabinet doors & window coverings
Open doors and/or windows to allow outdoor ventilation
Sanitize any possible touch points or common surfaces
Create a log for visitor names and contact information
Provide masks, sanitizer & disinfectant wipes
Post sign at door with guidelines & include Broker contact info
During an Open House
Require all visitors to complete the contact log
Allow a max of 5 people (including broker) to tour at one time
Allow only one group to tour at a time
Require all visitors to sanitize hands and wear masks
Require visitors to maintain 6 ft of social distancing
Instruct visitors to avoid touching any surface in the home
Restrict visitors from using the bathroom facilities
Sanitize common surfaces after each visitor group
Maintain the visitor log and request that visitors inform their Broker if they fall ill within 14 days of viewing the property
An additional person in attendance should control entry and review guidelines with new arrivals
These guidelines are subject to change as the COVID-19 situation is changing how we do business and we all need to adapt to any new restrictions set forth by the New Mexico Real Estate Commission
For more information, visit NAR's Showing Guidance Reopening »
---
Money Matters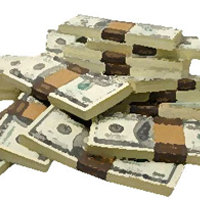 Mortgage rates continue to hover near record-low levels. However, low mortgage rates aren't much of an incentive if you're unemployed. But for those home buyers with steady income, those low rates are definitely a factor.
We have never been through such a challenging time as we are experiencing economically, socially and politically, both locally and worldwide. We will get through the pandemic, while our economy goes through shifts, and starts the slow recovery process. New Mexico continues to be considered a safe haven for many of us.
Santa Fe residential real estate is proving to be a reliable, steady and safe environment. There are many opportunities in this market for buyers and sellers alike as we carefully navigate through these challenging times.
Here are some statistics for the Santa Fe Real Estate market: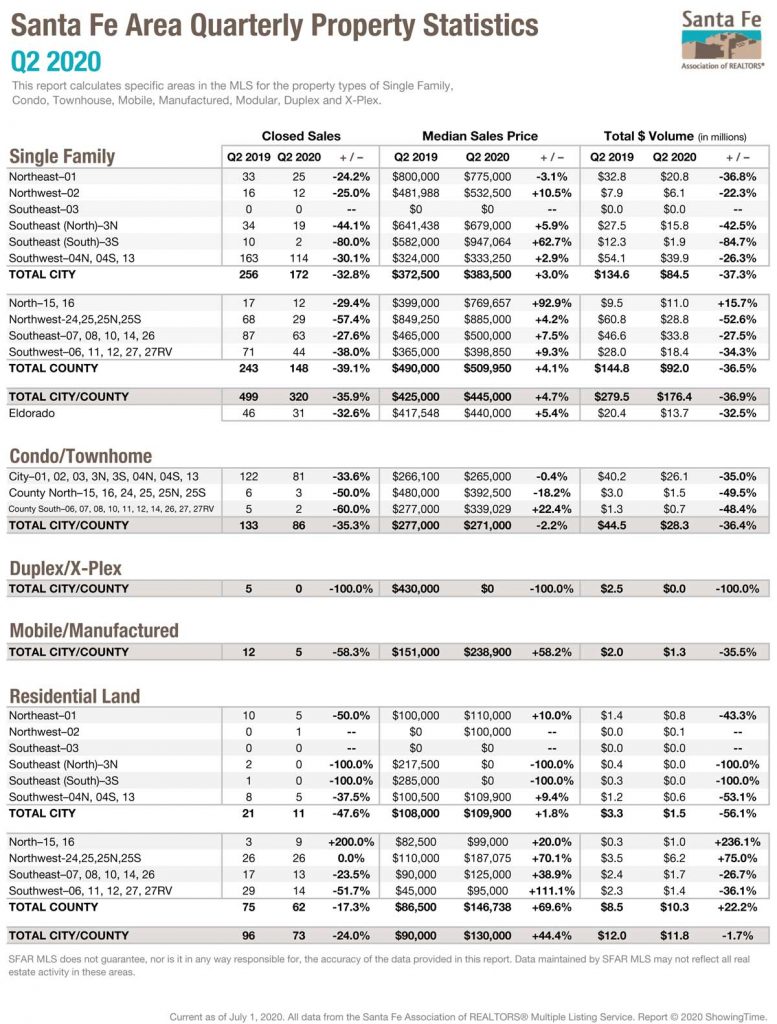 https://www.showingtime.com/impact-of-coronavirus/
Taos County Realtors Association has not prepared 2nd quarterly report as of ELHN publishing date.
---
Santa Fe Real Estate News
Aldea Stats
2020 Stats: Sold, Pending, Listed
SOLD: 21 Homes, DOM 43 | 0 Lots, DOM 0
PENDING: 6 Homes | 1 Lots
LISTED: 11 Homes, Avg $595,136 | 2 Lots, Avg $65,000
Aldea de Santa Fe consists of 345 acres, with 205 acres of perpetual open space with 13 miles of walking trails, basketball & tennis courts, community center, (which offers yoga classes, exercise equipment & gathering space for events), a local cafe, superbly located in the high-value northwest corridor of Santa Fe County, with easy access to Highway 599, all just 10 minutes from downtown Santa Fe.
Current Listings July 27, 2020:
---
Las Campanas Real Estate News
2020 Stats: Sold, Pending, Listed
SOLD: 33 Homes, DOM 134 | 30Lots, DOM 244
PENDING: 17 Homes | 7 Lots
LISTED: 36 Homes, Avg $2,022,855 | 52 Lots, Avg $215,555
Sales increased in Las Campanas in 2019 for homes (61) vs 2018 (56) and land sales increased in 2019 (44) vs 2018 (43). New inventory of lots and newly built homes have boosted sales in 2019.
Las Campanas Realty recently shared that 2018 was a record year in terms of sales and average sale prices since the downturn a decade ago for both the developer and the overall community. Average home prices for resales (excluding new construction) increased 9%, while average homesite prices increased 12.5% for the overall community and 15% for the developer. The demand for many to find the perfect location to enjoy the best four-season weather in the nation, a world-class private club and a special city that is recognized for its rich culture and diverse art community, makes Santa Fe the perfect fit. "Many buyers this year were already sold on Santa Fe and Las Campanas. They just needed to find the perfect site within the Las Campanas community," says Jonathan Bartlett, VP of Sales for Las Campanas Realty.
Las Campanas is the only luxury master-planned community in Santa Fe. Stretching across 4,700 acres surrounded by pristine high desert, the community is comprised of exclusive neighborhoods. Las Campanas is also home to The Club at Las Campanas, where members can enjoy two award-winning Jack Nicklaus Signature golf courses, the 46,000 square foot Hacienda Clubhouse, a peerless Equestrian Center and the Fitness & Tennis Center, which includes a luxurious spa.
There are currently 36 homes for sale in Las Campanas.
3 Homes under $1,000,000
33 Homes over $1,000,000
There are currently 52 Lots for sale in Las Campanas.
15 Lots under $100,000
37 Lots over $100,000
Let me take you on a tour in Las Campanas!
---
Marketing Properties, Not Just Listing Properties
If you are thinking of selling your property, why not list it with a realtor who will market the property, not just list it in the MLS? By actively marketing your property, the property gets the most exposure to other realtors and to the general public through online blogging, email campaigns & the typical MLS exposure.
Call me, Dianne, 505.603.9300, to discuss your property needs, or for a tour of Lots & Homes in Aldea, Las Campanas and the Santa Fe region.
Taos Office: 575.776.7576
Visit the website for Santa Fe information: RealEstatePropertiesSantaFe.com
Visit the Kachina Mountain Realty company main website: KachinaMountainRealty.com
---
Taos Real Estate News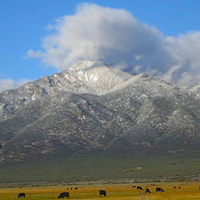 2020 Stats: Sold, Pending, Listed
*SOLD: 90 Homes, DOM 172 | 36 Lots, DOM 435
*PENDING: 54 Homes | 21 Lots
*LISTED: 117 Homes, Avg $630,541 | 190 Lots, Avg $179,587
* Areas tracked:
Lower North, Upper North, West North, Town of Taos, Taos Ski Valley, South West, South East
See map for areas »
Recently, I have received inquiries from out of town buyers who are researching homes in the Taos area. These buyer profiles are looking to live in a safe community, with a country atmosphere, small homes, with flexible spaces. They are wanting to move to the area, but can't find the properties that offer amenities that don't include huge HOA fees. They want walking trails, localized eateries, a small grocery store, community activities and a sense of neighborhood. The are either downsizing their home and retiring or wanting a second home. They are wanting to go smaller, but the quality of their lifestyle and home features are upscale. "Does such a community even exist?" they ask.
In the coming months, I will be featuring such a community.
If you have been thinking about selling your home, now is probably a good time. Inventory is low and the demand for quality homes is up.
Call our Taos Office: 575.776.7576
---
Home Decor Insights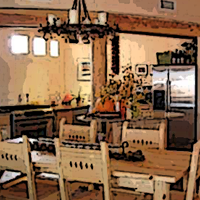 Taking Precautions While in Your Home
Like so many other businesses, I've spent the past few weeks adjusting to the shifting realities of the COVID-19 pandemic. In this brief post I am sharing a summary of the information I provided my friends in the Santa Fe real estate industry last week as well as my current staging clients.
While the Governor of New Mexico imposed a "stay-at-home" rule for the COVID-19 crisis on March 23rd, it does not presently include the Real Estate industry. Therefore brokers, title companies, and related services have been classified as essential, which means that home staging, as a "related service", can continue to be offered. As of now, DeMarais HOME STAGING + DESIGN is conducting business, even though it appears different from a few weeks ago.
Presently, I am offering occupied staging and interior design projects as video chats, with vacant staging projects considered on a case-by-case basis. The move-out of currently active vacant home staging projects requires strict, but necessary, protocols which I have provided to all current clients with a move-out pending.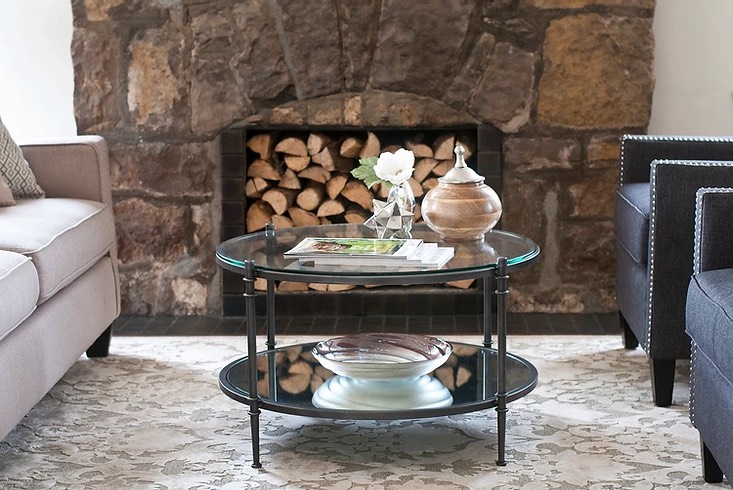 I arrived at such protocols based upon information from the CDC, risk management advisors, and leaders in the home staging and insurance industries. They are intended to protect everyone while staging a property during this unprecedented time. A few examples include:
We are disinfecting every surface which we come into contact with, from light switches to countertops, upon entering and exiting any home. And we've expanded that same protocol to every step in the journey from our warehouse door to a home, wiping down everything from steering wheels to hand trucks and gas pumps!
We are wearing gloves at all times and arriving in separate vehicles to ensure the best possible social distancing.

We are working with real estate agents, brokers and property owners to ensure a minimum 24-36 hour period of vacancy surrounds the work we do in a home.
And much more… if you'd like a complete breakdown of all the measures in place for vacant home staging jobs please don't hesitate to contact me to request a copy.
I am already seeing a slow-down in real estate activity over the past month with an increase in interest for virtual consultations about home improvements like remodels, paint color consultation, and interior decor plans— all of which I'm thrilled to help with.
And I keep reminding myself that all things are subject to change; there will be a return to normalcy in the future. Until then, the advice I offered in March about prepping a home for summer sale would be helpful to anyone thinking of selling in the future, or who are just wanting to enjoy their newly-expanded time at home a bit more.
Be well and take good care of those you love and the neighbors that surround you.
Debbie DeMarais
Certified Home Stager & Designer
HSR, CLIPP™, CCE, ASID Allied Member
505-699-4989 | homestagingsantafe.com
For ideas on decorating with spring in mind, check out Pinterest and explore a whole new way to spend your time online and check out my Pinterest page: KachinaRealty Happy pinning!
While you are surfing the "net" check out Flipboard for a variety of news and lifestyle reading.
---
Sierra
CFO, (Chief Fun Officer)
Our 1 year old silver standard poodle
Sierra: July 1-31, 2020
Sierra, our female silver standard poodle, is now 1.4 years old. This past year has gone by so fast and Sierra has changed so much from the tiny 8 week old puppy to now almost a full grown standard poodle. We adore her, as she adds joy, entertainment and love.
I weigh & measure Sierra once a month, so here are her stats as of June 18: 14″collar, girth: 23″, height to shoulder: 24″ weight: 32lbs.
You really need to watch Sierra's videos as they capture her spirit!
Here is the link to Sierra's Videos »

Sierra's 1st video explains who she is and her new role at Kachina Mountain Realty. In Sierra's 2nd video she talks about Dianne's role at Kachina Mountain Realty in the era of COVID-19. In Sierra's 3rd video, Sierra talks about selling and buying real estate during the COVID-19 pandemic. In Sierra's 4th video she talks about how staying safe in the era of COVID-19.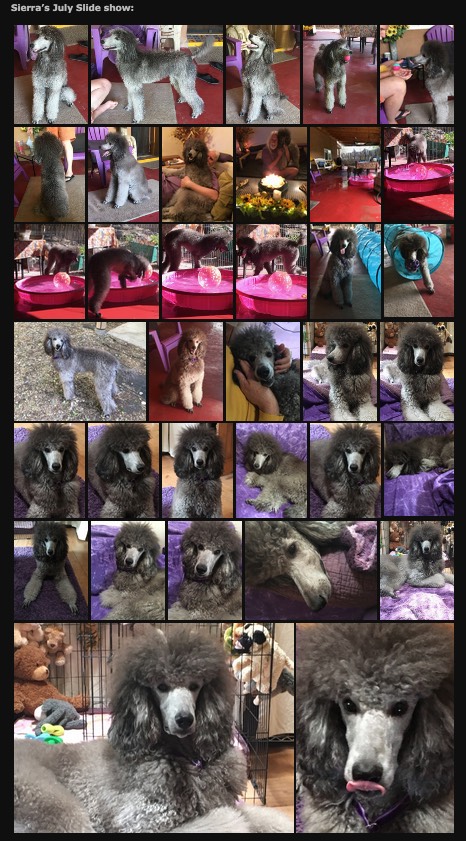 Sierra's web page: www.diannemckenzie.com/sierra
More photos will be continually posted on her own web page, so check back monthly, as we chronicle her life with us!
---
Calendar of Events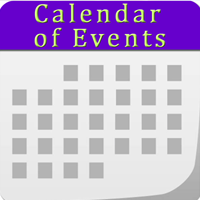 New Mexico has long been a center for arts, culture, classes and gourmet food. With such a strong art market, there are hundreds galleries to explore and experience, along with a wide selection of thriving restaurants. Our Museums feature culture, history and traditions of the region and the world. Santa Fe, Taos County and beyond have something scheduled every day & night of the week, all year long.
---
Entertainment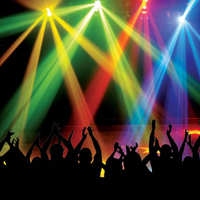 If there's one thing you can count on when spending time in New Mexico, it's the treasured experiences and wide selection of entertainment: music venues, great sporting events, theatrical and musical entertainment as well as year-round festivals.
From festivals, music concerts and dance performances to theatrical offerings by local and touring groups, the performing artists work hard to keep its locals and visitors entertained by both New Mexico performers and acclaimed stars from around the world.
---
About Kachina Mountain Realty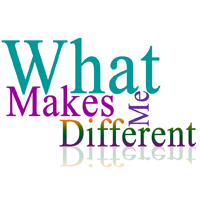 I am passionate about real estate development. I consider myself a "Dream Maker", and strive to help my clients manifest their dreams and lifestyle goals.
I believe that, "…the dreams which accompany all human actions should be nurtured by the places in which people live and work".
To promote this possibility, I encourages my clients to develop and share their dreams and lifestyle goals as part of the process of selling, buying or investing in property.
I have over thirty years of business experience as an executive producer, web architect, social media marketer, business developer, architecture assistant, real estate marketing developer and real estate consultant.
I am a licensed real estate qualifying broker for Kachina Mountain Realty & an accredited ACRE® real estate consultant. I have worked in the Santa Fe & Taos real estate market for years. I specialize in working with buyers and sellers who are looking for a solid real estate investment.
Contact me, Dianne McKenzie, for your real estate transactions & let me help you manifest your dreams!
I am readily available by cell phone, text, (505.603.9300) & email. I return calls promptly, seven days a week!
Taos Office: 575.776.7576

---
Go Green: Recycle This E-Newsletter!

After you've enjoyed our Eco Lifestyle and Home newsletter, please recycle it by emailing it to a family member, friend, neighbor or coworker!
---