Eco Lifestyle And Home News – April 2022
Dear Friends, Clients, Business Associates and Neighbors,
April marks the 72nd edition of of Eco Lifestyle and Home Newsletter produced by Kachina Mountain Realty. We offer Real Estate & Lifestyle news in the email newsletter covering Santa Fe, Taos County and beyond.
In this edition, we offer the following:
COVID-19 UPDATE
Lifestyle: Trust
Real Estate Market Update
Santa Fe Real Estate News
Taos County Real Estate News
Home Decor Insights:Spring Decor
Sierra Updates!
Calendar of Event Links for Santa Fe, Taos Ski Valley, Taos County & all around New Mexico
Entertainment Links for Santa Fe, Taos County & around New Mexico
---
COVID-19
The End of COVID-19 Updates
NMDOH will not host a COVID-19 update unless something drastically changes with the pandemic, now endemic. We'd love to believe this is the last of COVID-19, but if there's one thing that is evident in the past year, it's that we'll likely never be rid of the coronavirus. We'll simply have to live with it.
The next step for the Virus is hard to predict, if only because the virus has a mind of its own. New cases and deaths are falling, but other omicron variants are lurking in the world. If history is any guide, the virus will morph. The wisest among us will remain wary and remember the smart practices that kept hundreds of thousands safe. We knew what to do because public officials were driven in their zeal to make sure we understood. Let's hope neither leaders nor the public become complacent in the coming weeks and years.
Please be mindful that many people who have been fully vaccinated may have underling health issues such as pulmonary, respiratory and immune issues, therefore they should still take precaution in wearing masks, as well as continue with social distancing.
What you can do
Get a COVID-19 vaccine as soon as it's available to you.
If you are fully vaccinated, you can return to many activities that you did before the pandemic — without wearing a mask, except where required by a rule or law. However, if you are in an area with substantial or high transmission of new cases in the past week, the CDC recommends wearing a mask indoors in public.
If you haven't had the COVID vaccine, you can take many steps to reduce your risk of infection.
What We Know
COVID-19 vaccines are effective at preventing COVID-19 disease, especially severe illness and death.
COVID-19 vaccines reduce the risk of people spreading COVID-19.
The Delta Variant is more infectious.
What We're Still Learning:
How effective are the vaccines against variants of the virus that causes COVID-19?
Early data show the vaccines masks work against some variants but could be less effective against others.
How well the vaccines protect people with weakened immune systems, including people who take immuno-suppressive medications.
How long COVID-19 vaccines can protect people?
As we know more, CDC will continue to update our recommendations for both vaccinated and unvaccinated people.
Resources & Links:
CORONA VIRUS
---
Lifestyle
Trust
"We are all faced with a series of great opportunities brilliantly disguised as impossible situations."
~Charles R. Swindoll
"Believe it or not, this is the life you signed up for, so make it work for you. Follow your path and realize that the difficult situations are the ones that make you better and provide you with a much richer and happier existence. Life is tough. No doubt. But when you can learn to trust in the process of your life and accept where it has brought you to, the rewards are always richly granted. Remember the universe always has your back. So, learn to trust the process of your life to bring you to where you need to be. There isn't anywhere else to go. Enjoy the process." ~Donnalynn Civello
I do not think I am a very trusting soul. I don't have a deep sense of belief or "trust in the universe". I do not know what my higher purpose is, or why I am here or what "trusting the universe" really means. I am not a person of "faith". I understand what I have been able to accomplish, but I do not feel that there is divine guidance playing a part in my life.
I don't feel that I am supported by "my guides" or "the universe". I do not know who these guides are or where these guides reside. I must be deaf to their wisdom.
I do trust that I have the ability to keep evolving and surviving and persevering. I understand that life is a process of growing and evolving and learning through experiences. I do not have faith in some higher power, some mystical wisdom that is giving me opportunities and obstacles along the way, to help me grow. I do trust that I will make decisions and that I will have to live with the outcomes.
But what I do know now, is that by accepting what is, what has been, and what will be, causes me less suffering. I simply want to be happy: mentally and physically and to cultivate ease of well-being. I want to be competent, reliable, trustworthy, truthful, successful, kind and loving. It is a life process and by the time I really understand the answers to my searching, I probably won't exist in physical form and most likely not care about the outcome. I don't see my attitude as pessimistic, just realistic.
I used to keep this phrase written down in the glove box in my car: "Remember, you are living on a trust fund", just to remind me that all I really needed to do, is put one foot in front of another and keep going.
Thank you for reading our newsletter & feel free to pass it on to other kindred spirits. ~ Dianne McKenzie & Sierra
---
Real Estate Market
Looking forward to Spring Sales
Spring is finally here, mixed in with spring snow. It is spring ski season with warmer days and chilly nights and longer daylight. The allure of New Mexico is far reaching with mild winters, warm summers and cool nights, making the Santa Fe/Taos area very desirable place to visit and live. Travel + Leisure magazine recently named Santa Fe one of the top 10 cities in the world for Art Lovers.
The local real estate markets remain steady, as is the case in areas throughout the country. an increase of nearly There was an increase of approximately 12.5% in the number of sales and a massive increase of 32% in total sales volume over the record-setting 2020. There remains a continued interest from major metro areas with inbound buyers coming from Los Angeles, Dallas, Denver, and Las Vegas. It is expected that this type of demand will continue through this year.
Due to the surge of buyers during the pandemic, both existing and new home inventory has been extremely low throughout 2021. According to experts, inventory will remain scarce this year, 2022, and we will continue to be in a seller's market. The February 2022 Monthly Housing Market Trends Report by the National Association of Realtors® (NAR) revealed that the national inventory of active listings declined by 24.5 percent over last year, while the total inventory of unsold homes, including pending listings, declined by more than 15 percent. Newly listed homes were also down 0.5% nationally compared to a year ago.
One of the main catalysts for the low inventory is that homeowners have been hesitant to list their homes for sale, as there is no guarantee they will be able to find an affordable home to purchase or a rental to lease. Builders are trying to ramp up production, but new home construction isn't keeping up with the surge in demand. There have been huge issues with the supply chain, which made construction materials more expensive and difficult to come by.
Over the past year, mortgage rates have stayed extremely low, but that is already changing in 2022. The combination of lingering inflation, consumer spending, and the pandemic subsiding is what's driving mortgage rates higher. Just like groceries, gas, and everything else, house prices are going up. And while historically low mortgage rates helped offset the higher listing prices in 2021, experts forecast both home prices and mortgage rates to go up this year.
After the intense two years, one thing that almost everyone learned is to prioritize their mental health. We see this reflected in thoughtful wellness home designs, including retreat features such as meditation rooms, reading nooks, and even spa-inspired bathrooms. According to Zillow, a freestanding bathtub can lead to a 2.6 percent premium on a home's sale price. Even features such as a "she shed" can help a home sell for 2 percent more than expected. Natural light will also be a priority, especially in home offices and common spaces.
---
Santa Fe Real Estate News
Aldea Real Estate Stats

2022 Stats: Sold, Pending, Listed

SOLD: 3 Homes, DOM 21 | 1 Lots, DOM 193
PENDING: 5 Homes | 0 Lots
LISTED: 1 Homes, Avg $455,000 | 0 Lots, Avg 0
Aldea de Santa Fe consists of 345 acres, with 205 acres of perpetual open space with 13 miles of walking trails, basketball & tennis courts, community center, (which offers yoga classes, exercise equipment & gathering space for events), a local cafe, superbly located in the high-value northwest corridor of Santa Fe County, with easy access to Highway 599, all just 10 minutes from downtown Santa Fe.
Pending: Closing April 4!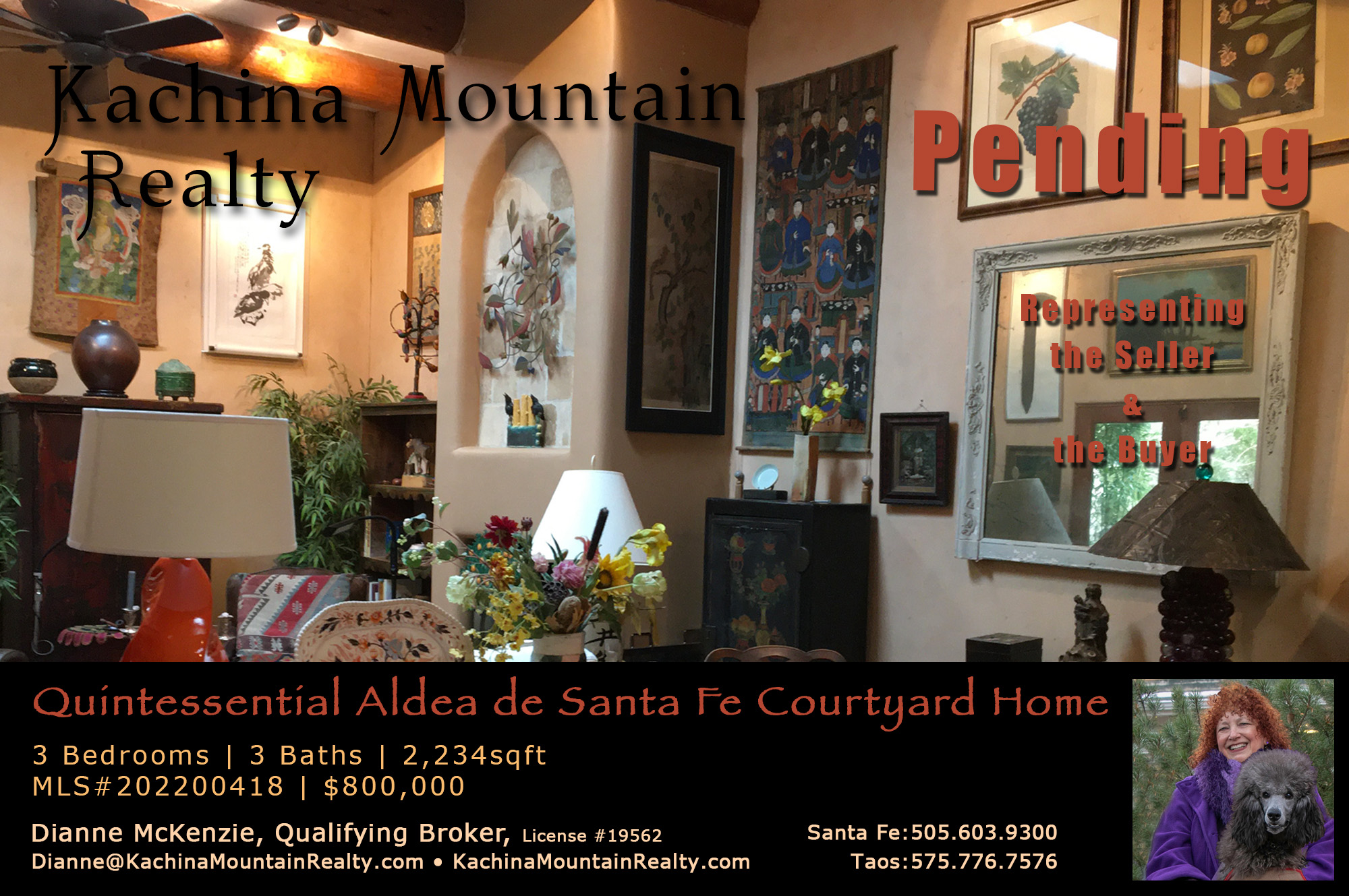 ---
Las Campanas Real Estate Stats

2022 Stats: Sold, Pending, Listed

SOLD: 10 Homes, DOM 35 | 2 Lots, DOM 734
PENDING: 26 Homes | 11 Lots
LISTED: 22 Homes, Avg $2,990,068 | 31 Lots, Avg $248,688


Las Campanas is the only luxury master-planned community in Santa Fe. Stretching across 4,700 acres surrounded by pristine high desert, the community is comprised of exclusive neighborhoods. Las Campanas is also home to The Club at Las Campanas, where members can enjoy two award-winning Jack Nicklaus Signature golf courses, the 46,000 square foot Hacienda Clubhouse, a peerless Equestrian Center and the Fitness & Tennis Center, which includes a luxurious spa.
There are currently 22 homes for sale in Las Campanas
2 Homes under $1,000,000
20 Homes over $1,000,000
There are currently 31 Lots for sale in Las Campanas
3 Lots under $100,000
28 Lots over $100,000
Let me take you on a tour in Las Campanas!
---
Marketing Properties, Not Just Listing Properties
If you are thinking of selling your property, why not list it with a realtor who will market the property, not just list it in the MLS? By actively marketing your property, the property gets the most exposure to other realtors and to the general public through online blogging, email campaigns & the typical MLS exposure.
Call me, Dianne, 505.603.9300, to discuss your property needs, or for a tour of Lots & Homes in Aldea, Las Campanas and the Santa Fe region.
Taos Office: 575.776.7576
Visit the website for Santa Fe information: RealEstatePropertiesSantaFe.com
Visit the Kachina Mountain Realty company main website: KachinaMountainRealty.com
---
Taos Real Estate News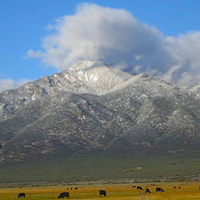 2022 Stats: Sold, Pending, Listed

*SOLD: 43 Homes, DOM 116 | 21 Lots, DOM 266
*PENDING: 85 Homes | 61 Lots
*LISTED: 30 Homes, Avg $751,786 | 162 Lots, Avg $218,717
* Areas tracked:
Lower North, Upper North, West North, Town of Taos, Taos Ski Valley, South West, South East
See map for areas »
Taos is very different than Santa Fe in many ways. With a population of 5,763 people and many surrounding neighborhoods, Taos is the 39th largest community in New Mexico. The greater Taos area is made up of several unincorporated areas and neighborhoods that separates out as if they were their own destinations or towns. Unincorporated areas around Taos have distinctive names that represent the ancient traditions of naming a place for a stream or topographic feature. Arroyo Hondo, Arroyo Seco and El Prado are all such places. These are not towns and have no political jurisdiction, they are simply places that help folks zero in on a very specific neighborhood. Within Taos itself are many such neighborhoods that may comprise no more than six "blocks."
Selling real estate in Taos county is challenging for sellers, buyers and realtors, as the typical closing time for a property averages 90+ days, compared to under 30 days in Santa Fe. I have closed properties in Santa Fe under 20 days. There is a shortage of title companies which the realtors can work with in Taos. The back log of properties waiting to close often creates buyers to back out and leave the sellers in the same cycle for closing when the next offer comes in. Many buyers become frustrated as their lenders charge additional hold fees or back out all together. Below are some statistics that highlight the problem.
Recently, I have received inquiries from out of town buyers who are researching homes in the Taos area. These buyer profiles are looking to live in a safe community, with a country atmosphere, small homes, with flexible spaces.
Buyers are wanting to move to the area, but can't find the properties that offer amenities that don't include huge HOA fees. They want walking trails, localized eateries, a small grocery store, community activities and a sense of neighborhood. They are either downsizing their home and retiring or wanting a second home. They are wanting to go smaller, but the quality of their lifestyle and home features are upscale.
"Does such a community even exist?" they ask.
In the coming months, I will be featuring such a community.
If you have been thinking about selling your home, now is probably a good time. Inventory is low and the demand for quality homes is up.
Call our Taos Office: 575.776.7576
---
Home Decor Insights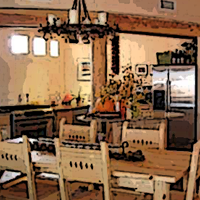 Seasonal Decorating
Decorating is seasonal for me, but there's something special about revamping ones home for the spring season. The warm weather isn't just a signal to rid your space of clutter and make time for spring cleaning — it's also a time to put some spring decor ideas around the house or office.
Outdoor Living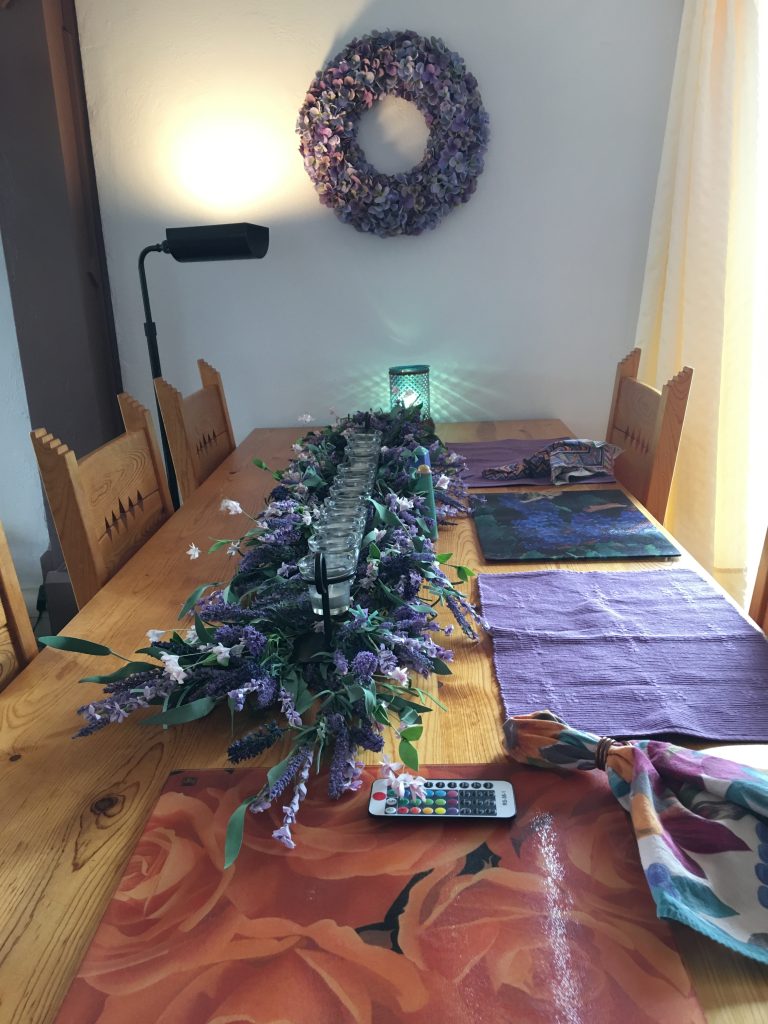 This is the time to clean up the outdoor spaces, hose off the outdoor furniture and prepare for dining alfresco, even if it only means having a glass of wine to celebrate the sunset or drinking your morning coffee outside.
Floral Decor
Change up your floral decor by replacing the winter garland & wreaths with spring decor full of pastel colors & flowering blooms. The supermarkets are full of tulips and daffodils that can bloom for a few weeks, now that spring is officially started.
Add Color
Color can hep set the mood, so change out your throw pillow covers, bedspreads and blankets for a lighter, airier look. Even adding a bowl of lemons along with green apples can make kitchen seem cheery.
Spring is not my most favorite season, as it signals the start of the runny nose with boxes tissue, sneezes and allergy meds time of year for me. But I enjoy celebrating the changing seasons and thus I embrace spring, sniffles and all.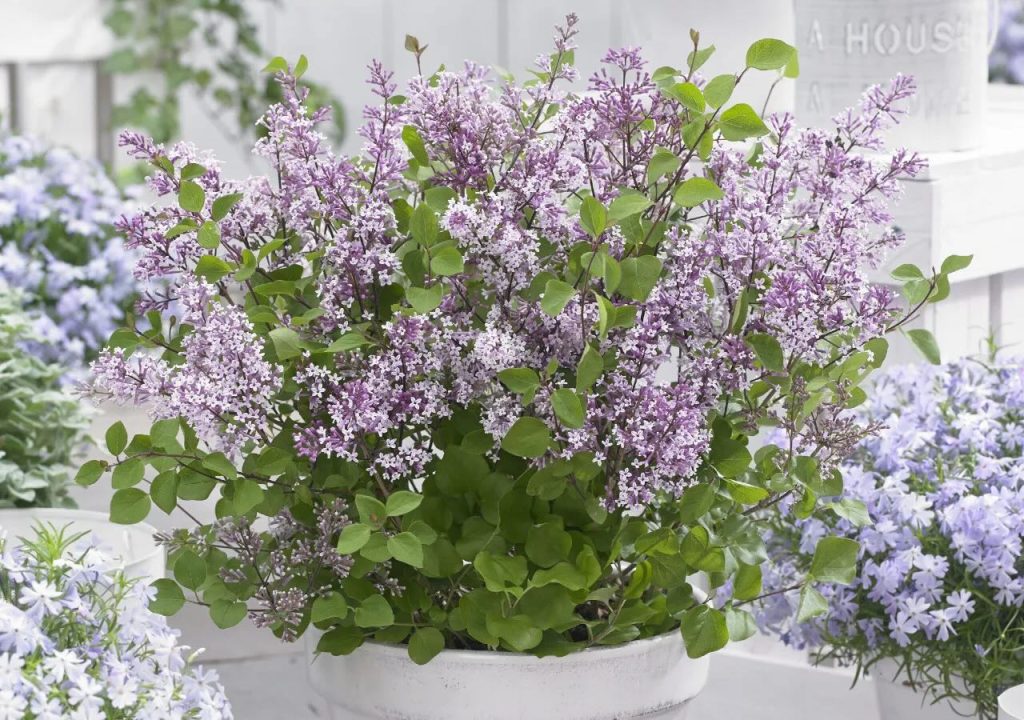 For ideas on decorating with spring in mind, check out Pinterest and explore a whole new way to spend your time online and check out my Pinterest page: KachinaRealty Happy pinning!
While you are surfing the "net" check out Flipboard for a variety of news and lifestyle reading.
---
Sierra
CFO, (Chief Fun Officer)
Our 3 year old female silver standard poodle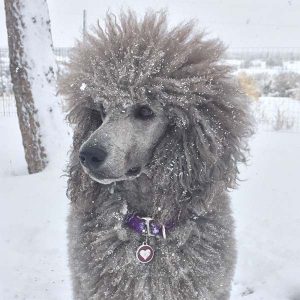 March 1-31, 2022
Oh March weather! Sunny one day, snowing the next, windy with cloudy skies, then clear and calm, that is March in New Mexico. I never know what to expect. Regardless, Sierra loves everything, except bath day…. Come to note that Sierra tolerates grooming, but loves the attention and cuddles. I frequently tell her that if she doesn't like being groomed, then she should not have become my dog or chose to be born as a standard poodle.
I weigh & measure Sierra once a month, so here are her stats as of February 28, 2022: 14″ collar, girth: 24″, height to shoulder: 25″ weight: 33.5 lbs.
Photos for the Month of March 2022 »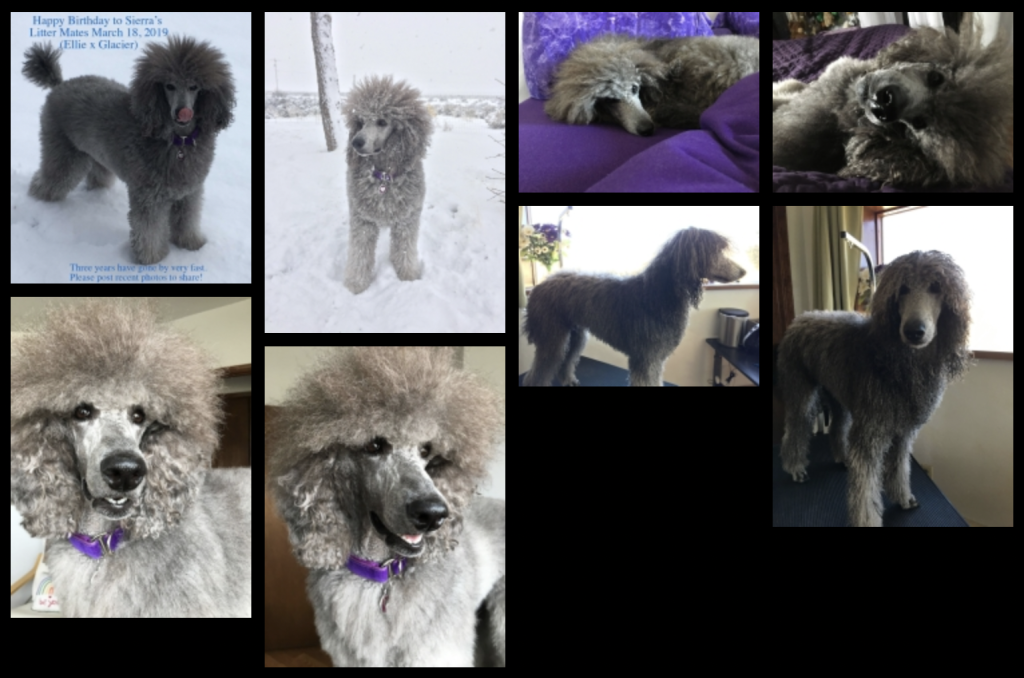 You really need to watch Sierra's videos as they capture her spirit!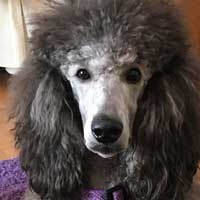 Here is the link to Sierra's Videos »
Sierra's 1st video explains who she is and her new role at Kachina Mountain Realty. In Sierra's 2nd video she talks about Dianne's role at Kachina Mountain Realty in the era of COVID-19. In Sierra's 3rd video, Sierra talks about selling and buying real estate during the COVID-19 pandemic. In Sierra's 4th video she talks about how staying safe in the era of COVID-19.
As you probably already know, Sierra is the CFO (chief fun officer) at Kachina Mountain Realty. Sierra talks to you today about using your imagination in Sierra's 5th video. When Sierra turned 2 years old on March 18, 2021, people asked what she sounded like now that she was older. While she does not have a lot to say right now, she is quick and to the point, as she starts her 2nd year as CFO, in Sierra's 6th video. Currently Sierra is not recording videos at this time.
Sierra's web page: www.diannemckenzie.com/sierra
More photos will be continually posted on her own web page, so check back monthly, as we chronicle her life with us!
---
Calendar of Events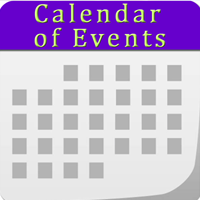 New Mexico has long been a center for arts, culture, classes and gourmet food. With such a strong art market, there are hundreds galleries to explore and experience, along with a wide selection of thriving restaurants. Our Museums feature culture, history and traditions of the region and the world. Santa Fe, Taos County and beyond have something scheduled every day & night of the week, all year long.
---
Entertainment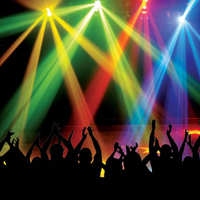 If there's one thing you can count on when spending time in New Mexico, it's the treasured experiences and wide selection of entertainment: music venues, great sporting events, theatrical and musical entertainment as well as year-round festivals.
From festivals, music concerts and dance performances to theatrical offerings by local and touring groups, the performing artists work hard to keep its locals and visitors entertained by both New Mexico performers and acclaimed stars from around the world.
---
About Kachina Mountain Realty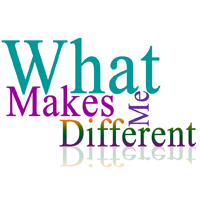 I am passionate about real estate development. I consider myself a "Dream Maker", and strive to help my clients manifest their dreams and lifestyle goals.
I believe that, "…the dreams which accompany all human actions should be nurtured by the places in which people live and work".
To promote this possibility, I encourages my clients to develop and share their dreams and lifestyle goals as part of the process of selling, buying or investing in property.
I have over thirty years of business experience as an executive producer, web architect, social media marketer, business developer, architecture assistant, real estate marketing developer and real estate consultant.
I am a licensed real estate qualifying broker for Kachina Mountain Realty & an accredited ACRE® real estate consultant. I have worked in the Santa Fe & Taos real estate market for years. I specialize in working with buyers and sellers who are looking for a solid real estate investment.
Contact me, Dianne McKenzie, for your real estate transactions & let me help you manifest your dreams!
I am readily available by cell phone, text, (505.603.9300) & email. I return calls promptly, seven days a week!
Taos Office: 575.776.7576

---
Go Green: Recycle This E-Newsletter!

After you've enjoyed our Eco Lifestyle and Home newsletter, please recycle it by emailing it to a family member, friend, neighbor or coworker!
---